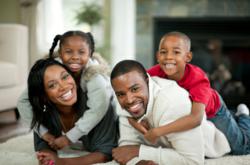 A happy family is dedicated to family finances!
Clarkston, MI (PRWEB) September 18, 2012
Behavioral experts and now even the President's Advisory Council on Financial Capability say that kids need to start learning about money as early as 3 years old. The PACFC has outlined an age-appropriate list of 20 things kids need to know to live financially smart lives. Mike Kastler, Founder of Kastler Consulting Group, responds "Finally, a set of data that supports our vision to bring financial literacy to the family through our Family Financial Solution Series."
In support of the PACFC findings, Kastler has packaged his various budgeting and finance software tools into a low cost, easy-to-use Family Finance package. With age-group appropriate modules, easy navigation, and color-coded input cells, Kastler's package delivers big results with families trying to live within their budget and teach their kids about money too.
The 5 age-appropriate modules are: Ages 3-7, Ages 8-Early Teens, Working Teen, College Student, and Working Adult. The Working Adult module has all the tools for an average person to set their financial goals, establish a budget, view monthly cash flows, and even graphical reports of their financial status, which Kastler calls their "Financial Wellness" report. If clients need one-on-one help from a Budgeting Coach, Kastler's team can help with that too.
The early kids modules offer parents the opportunity to work on chores list, goal setting and even provide a goal-tracking report so the child can view monthly progress. A key emphasis is earning money versus allowances.
Working Teen and College Student modules are a bit more advanced with various expense categories to help your child get a snapshot of where their money is going every month and to start preparing for adulthood. Says Kastler, "I started my son on this program over 11 years ago and today as a college student, he's bought and paid cash for 2 cars and has 2 part time jobs in addition to attending classes. His financial behavior has been changed forever!" Many agree and have found their way to his Facebook family finance business page, with almost 3,000 fans.
In a time where 30% of adult children are moving back home with parents, it is critically important that we start teaching kids at an early age how to best live within a given income. It's good medicine for the parents too.
About Kastler Consulting Group
Kastler Consulting Group, LLC is a Michigan based company with a mission of "Building Stronger Individuals, Communities and Businesses," through financial literacy.
Michael T Kastler is the founder, a Budgeting Coach, developer of the Family Financial Solution Series, and author of a personal finance book, "Get a GRASP on Your Budget and Your Cash." His budgeting money tips blog that helps individuals become financially literate, debt free and meet their financial goals can be found at http://www.budgetingmoneytips.com.
###