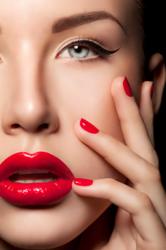 Oleg Davie, MD announces Lip Inejection New York procedure. Dr. Oleg Davie, aesthetic medicine.
New York, NY (PRWEB) September 11, 2012
Dr. Oleg Davie Lips Correction and Augmentation
Many people today would like to enhance appearance, especially the appearance of the lips. For people who would like to have beautiful, full lips there is a great option offered by Dr. Oleg Davie, New York. Lips Injection by Dr. Oleg Davie, New York is a safe alternative to lip surgery and is a great option in making a dramatic improvement in facial appearance.
Those who wish to have fuller and sensuous lips like the Hollywood stars should seriously think about Lips Injection by Dr. Oleg Davie, New York. Lips injections by Dr. Davie are primarily used for two purposes: to give new shape to the lips or to change the color of the lips. The procedure for both purposes is basically the same but with minor differences. This cosmetic treatment is highly beneficial for those who are self-conscious about the shape of their lips.
As with all cosmetic procedures, Lips Injection New York by Dr. Davie does have possible risk factors in addition to the many benefits. It is wise to investigate all benefits and risks before undertaking any procedure. Other doctors inject silicon into the lips that has been known to have side effects. However, if you are considering Lips Injection New York by Dr. Davie to decrease signs of aging and to enhance the size of your lips know that the Dr. Oleg Davie will inject your own fat or one of dermal fillers such as Juvederm, Restylane or Belotero into the lips.
The effects are not permanent and will need to be repeated to maintain the plumpness of the lips. There is some pain involved, but one of the many benefits of this procedure is that you can resume your daily activities immediately. Doctor Davie usually recommends a 2 day recovery time for lip injections and for full results to be noticed, but results can be seen immediately after the injection is administered. Very few cases involving allergic reaction have been reported. However, other possible complications, although rare, are infection, bleeding or lip asymmetry. As with any medical procedure, if you have any concerns or questions consult Doctor Oleg Davie and follow his instructions completely.
Lips Injection New York is one of the many services provided in Dr. Oleg Davie aesthetic clinic. Please visit our website at http://www.drdaviecosmetic.com to learn more about our services and the exciting results we've achieved.