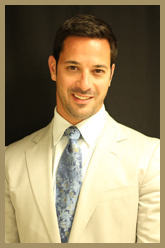 Why are other plastic surgeons even looking at my Facebook page? I couldn't imagine having the time or interest.
Miami Beach, Florida (PRWEB) September 10, 2012
Dr. Rian A. Maercks is a talented innovator in the world of plastic surgery. There are few corners of the field that are not on the forefront of his mind as ripe for innovation and improvement. Dr. Maercks is perhaps best known for two things, his "Cold-Subfascial Breast Augmentation" and his amazing ability to create natural appearing beauty in the face. It is the latter that has led him over the years to coin the term "Aesthetic Facial Balancing." Dr. Maercks explains, "I had to get the word 'augmentation' out of the conversation that I have with patients in their consult, I am not making things bigger." In Dr. Maercks practice the goal is to manipulate space and negative space and move light reflexes to signal to the brain an aesthetically beautiful appearance. The result of this philosophy is a very unique practice with very unique practices. "While your average injectabes practitioner will inject one or maybe two to three milliliters of fillers, I almost never use volumes that low." Dr. Maercks often uses six milliliters for one subunit and into the low twenties for certain full face balancing procedures. "Usually it is best for the patient to try some balancing with an off the shelf filler then when they are ready, convert to fat grafting." With fat grafting, high volumes are just as affordable as low volumes and the results are more complete with volumes ranging from 30's to 80's or more.
Like all innovators, Dr. Maercks has had difficulty explaining what he does to some patients. "Some people just don't understand why I want to inject 6-8 milliliters to treat what another practitioner does with 1-2. The reason is that I do something truly different" Dr. Maercks explains. This type of interaction was the motive for creating a brave and bold documentary in which Dr. Maercks attempts to explain "Aesthetic Facial Balancing" as he enters the role of the patient injecting his own face with hyaluronic acid filler on camera and explaining his real life experience as a patient. To drive the point home, he actually injects about five times the volume he places in the average patient. By placing thirty-five milliliters in his own face he hopes to show us that too much volume is not the cause of the strange faces we see so frequently. It is rather incorrectly or poorly placed volume of small or large quantity.
Despite an overwhelmingly positive reaction from the public, not everyone is comfortable with Dr. Maercks' practices. Dr. Maercks' representative for filler products had become his patient long before and has witnessed in her own life and others the incredible transformations. When she heard about the video release she immediately thought that her company would take an interest and be very supportive of Dr. Maercks, a platinum level practitioner. She found quite the opposite. Her supervisor ordered her to have her before and after photos removed from Dr. Maercks website within one day or she would be fired. The photos, which had been displayed with her supervisor's knowledge for over a year, were immediately removed and few days later the representative was suddenly fired.
This was not the end of less then desirable reactions to the video. Dr. Maercks has been watched with a weary eye by other plastic surgeons for some time. "I have received calls from plastic surgeons in Orlando, New York, the West coast and the South telling me that they have reviewed my website and think that I should be careful what I say. Never have I been told specifically what an objection was but I can only assume that conventionally trained surgeons don't like that I do things a little differently." I was called by a locally respected plastic surgeon, last year and told that he saw my charitable offering at an auction where his children attend school. He told me that although there is nothing wrong with my offering and he encourages charitable gifts, I should be careful and that 'the board is very picky'. He then told me of his page by page review of my website. I was left thinking why did this well established plastic surgeon feel that he needed to call me with such vague strange warnings?" Just days ago, Dr. Maercks was negatively engaged by another plastic surgeon for the first time in a public format. A heavily advertised local plastic surgeon posted on Dr. Maercks' business page "utter nonsense" in reference to the Aesthetic Facial Balancing video. When politely asked to elucidate, there were no more comments. Dr. Maercks asks "why are other plastic surgeons even looking at my Facebook page? I couldn't imagine having the time or interest." Most recently a miami beach promoter/business owner, known for his promotion that overtly flirted with proud racism and segregation, called Dr. Maercks video "Nothing but self-promotion and a futile attempt to go viral" publicly on Dr. Maercks' business facebook page as a follow-up to the "utter nonsense" comment by the surgeon.
Like all innovators, Dr. Maercks may have trouble with widespread acceptance of his gifts but by the lucky few that become his patients and in international plastic surgery communities he is loved and cherished!