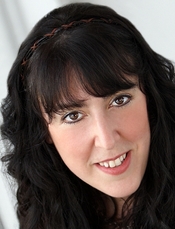 Columbus, OH (PRWEB) September 11, 2012
For writers looking for their big break, or readers wishing to meet both debut authors and bestsellers, the Central Ohio Fiction Writers Readers and Writers conference offers a full lineup of authors and industry professionals willing to share their stories and guidance during the last weekend of September. Hosted at the Worthington, Ohio Holiday Inn, and sponsored in part by Samhain Publishing, the conference features more than 17 craft and industry break-out sessions over two days, including the following topics:

Literary Agent Kristin Nelson: An agent reads the slush pile
Bestselling author Simone Elkeles: My Journey into Writing Teen Romance Novels
Award-winning author Joanna Bourne discusses elements of craft: It All Depends on Your Point of View and Plotting for Pantsers
Bestselling author Kristan Higgins: Chapter One, I am Born (what every first chapter MUST have)
Bestselling author Duffy Brown: How to Plot the Cozy Mystery
Award-winning author Donna MacMeans: Putting Sizzle In Your Sex Scene
Web expert Liz Bemis: The Wizarding World of Web Promotion
Self-published and Traditionally published authors discuss: New York vs. New World
A panel of booksellers and librarians discuss latest publishing trends
A panel of publishers and agents discuss the current market and are available for pitch sessions
For complete information, fees and registration details, visit Central Ohio Fiction Writers online at http://www.cofw.org/conference.html.
Special FREE EVENT for teens!
Free Question and Answer Session with Young Adult Author Simone Elkeles
Simone will be giving away FREE copies of her "Perfect Chemistry" series posters!
When: Sept. 28 at 6 p.m., book signing to follow at 7 p.m.
Where:
Holiday Inn,
7007 N High St
Worthington, OH 43085
877-863-4780
Why:
Simone Elkeles is the New York Times and USA Today bestselling author of the Perfect Chemistry series, Leaving Paradise series and How to Ruin series. All three books in the Perfect Chemistry series have been YALSA Top Ten Quick Picks for Reluctant Young Adult Readers and the Illinois Association of Teachers of English named Simone 2008 Author of the Year. Simone's funny way of looking at the world shines through in novels that are bursting with sarcastic wit, edgy characters, and exhilarating drama. She can be found at http://www.simoneelkeles.com.
NOTE: Media interviews are available for many featured speakers/conference coordinators – please contact Jenn Stark, (513) 325-0489 for additional information.
About Central Ohio Fiction Writers
Central Ohio Fiction Writers (COFW), is a non-profit professional association for writers of all fiction genres, and a local chapter of the Romance Writers of America (RWA) organization. Since 1987, COFW has promoted excellence in fiction writing, encouraging writers to grow and gain knowledge in their craft. Members provide a networking system to share knowledge and support the goal of becoming published. For more information or to become a member, visit them online at http://www.cofw.org.