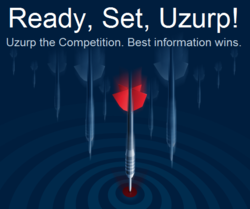 Wilmington, DE (PRWEB) September 11, 2012
Uzurp announces that they have now topped 245,000 contacts in their Financial Advisor, Broker Dealer, and Registered Investment Advisor databases. Covering a rapidly changing industry, the database has steadily grown and includes Stockbrokers and Financial Advisors of Broker Dealers.
"Those looking for a comprehensive RIA database or Financial Advisor list will find all the information they need in ours," explains Christopher Joyce, CEO of Uzurp Inc.(http://www.Uzurp.com).
"Now in our third year, Uzurp.com's products have proven to be a cost-effective tool for gathering information about Registered Investment Advisors, Registered Reps, and Broker Dealers. With over 247,000 contacts, you will find all the people and information you need."
Uzurp.com has implemented user upgrades to enhance the experience and simplified the process of locating Investment Advisors and Broker Dealers. Those upgrades include an easier-to-use interface, more detailed data, continuous record updates and additions, and extensive search capabilities. Anyone with an email address can try it 24/7.
Uzurp.com has 3 main products, the RIA database, the Financial Advisor database and the Broker Dealer database (BD Database). The Registered Investment Advisor database includes updated and in-depth information on more than 40,500 RIA firms. The Financial Advisor database includes over 130,000 Stock Brokers and Registered Reps. The Broker Dealer database features detailed information about more than 4,500 Broker Dealers across the country. Databases are accessible for only $999 per year making it a more affordable way for businesses to provide their team with access to this valuable information.
The database can also be filtered by over 140 different specific criteria, such as amount of assets under management, city and zip radius, type of organization, type of compensation, advisory activities, and biographical background information. Users also gain access to information for contacting key officers, owners, and decision-makers directly including email addresses. Databases are designed to be user-friendly, allow mobile downloads, and provide unlimited "cloud" usage. There is also free technical support and a discount for multiple users.
"Over the past 2 years, a lot of companies have turned to Uzurp.com to obtain Financial Advisor and Registered Investment Advisor information," adds Joyce. "That's because when you compare Uzurp to others, people can see ours is affordable, comprehensive, and a much greater value. With over 247,000 contacts, we know Uzurp is the most comprehensive and the best value."
"Those who need to obtain Financial Advisor and Registered Investment Advisor information just can't beat the information we have to offer," adds Joyce. "Uzurp.com offers a wealth of information. Considering the affordable rate for using the database, the return on investment can't be beat."
About Uzurp:
Uzurp Inc., based in Wilmington, Del., is a company that specializes in providing easy and affordable access to RIA, Financial Advisor, and Broker Dealer data. All can be accessed for a fraction of what their competitors typically charge. Uzurp Inc. is a Joyce company. To learn more about Uzurp, visit http://www.uzurp.com.
About Joyce:
Joyce, based in Wilmington, Del., is a business development company specializing in identifying revolutionary ideas and turning them into successful start-up companies. To learn more about Joyce, visit http://www.joyceco.com.