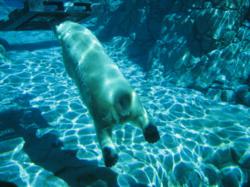 Go on and spoil yourself. Visit a Gold Coast Theme Park soon and have some fun!
(PRWEB) September 18, 2012
From thrill rides to complete fantasy; to water parks and marine experiences, to wild life and education; Gold Coast Theme Parks have something for everyone. Test ones' levels of fear, with some of the biggest; most exhilarating rides found anywhere in the world. Water theme parks like 'White Water World' and 'Wet'n Wild', offer the latest in water entertainment. The most enjoyable way to take advantage of the glorious Gold Coast weather. For animal lovers; visitors can view indigenous animals in their natural environment at 'Currumbin Wildlife Sanctuary' and marine mammals in the 35-year old 'Sea World' experience.
The most northern of the big parks is 'Dreamworld', a huge expanse of entertainment which features the legendary 'Big 7' thrill rides, 'Wiggles World', the 'Australian Wildlife Experience', and the beauty of Sumatran and Bengal tigers on Tiger Island. For the more adventurous, AVPX offers visitors the chance to take on 'Predator' and 'Alien', while 'Flow- Rider' tests ones' surfing, body boarding and skateboarding skills all in the one motion.
Right next door to 'Dreamworld', is 'White Water World', with exhilarating giant water slides and flumes. Water in the slides and rides is heated to a comfortable temperature, so there's no chance that winter can put a dampener on visitors' fun. 'White Water World' is renowned for its state of the art water rides; that take visitor's places they have only dreamt about before.
For more water fun there is 'Wet'n Wild', which offers leisure pools; heated pools and slides, a giant wave pool with a consistent one metre swell and the thrill of a speed coaster for those who want an adrenaline boost. Kids and adults alike whom just want to relax; can frolic and have fun at the tranquil 'Buccaneer Bay'. Heated water combined with the idyllic Queensland climate guarantees fun all year round.
'Sea World' has been a Gold Coast attraction for 35-years, and a leading center for marine rescue and research. It is home to a number of marine animals, like sharks, penguins, dolphins and polar bears, plus a variety of rides; shows and attractions to keep kids and adults of all ages entertained. It is set on 25-hectares of picturesque land, and offers an educational and entertaining experience for the whole family.
To see indigenous animals in their natural habitat, visitors can unwind at 'Currumbin Wildlife Sanctuary', which offers 27-hectares of protected land for over 1400 mammals, reptiles and birds. Visitors can view these animals in their natural environment; take in the tranquil surroundings, and have the opportunity to cuddle a koala and hand feed kangaroos.
For a movie set experience unlike any other, 'Warner Brothers Movie World', invites visitors to immerse themselves into a world of fantasy and fun with highlights like 'Batwing Space Shot', 'Green Lantern Rollercoaster', 'Wild West Falls' and 'Superman Escape'. Kids can also look forward to meeting their favourite 'Looney Tunes' characters like 'Tweety', 'Scooby-Doo', and 'Bugs Bunny' during the daily 'Star Parade'.
Finally, to experience the essence of the Australian Outback there is 'Australian Outback Spectacular'. From a comfortable position a one thousand seat arena visitors can enjoy a delicious three course meal whilst watching the 'Outback' themed show. For one and a half hours visitors are dazzled by spectacular horsemanship, round ups, races and a lot more.
For more information on Gold Coast Theme Parks including ticket prices, opening hours, maps, attractions and a whole lot more visit http://www.goldcoast-themeparks.com.au