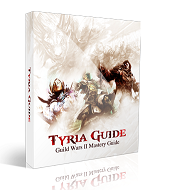 (PRWEB) September 09, 2012
ArenaNet released the much awaited sequel to the record-breaking Guild Wars game – Guild Wars 2 – on 28th August, 2012. The MMORPG, touted as a unique gem among a vast collection of similar games, has already met with great reception by the gamers. Many players pre-ordered their copy of the pay-once-play-forever online game and overall the game shows good promise and one can see it will be enjoyed by players for a long time to come.
Guild Wars 2 is a Massively Multiplayer Online Role Playing Game (MMORPG) wherein players can create characters with varying professions and skill sets. The in-game characters can rally together to form clans and compete against the other players, or go solo in the Player vs. Player mode. However, owing to the complex underlying mechanisms involved, it takes a regular player a lot of time and effort to figure out how to tweak their characters in just the right way to gain an advantage.
Hardcore gamers have gotten used to this aspect of MMORPGs, but there is a large market of players who either just do not have the requisite time to devote or are seeking to shorten their learning curve. For them, established gamers and beta testers of the game have come up with a Guild Wars 2 guide that teach players the ropes and get them building class leading characters in the shortest possible time. One example of a Guild Wars 2 Strategy Guide is the Tyria Guide – painstakingly put together by the people who've published record smashing guides for SWTOR, Tera Online and Diablo 3. The Guild Wars 2 Strategy Guide is available on order right now at a 60% discounted rate. The Wars have begun, are you equipped?