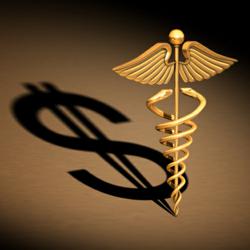 With the millions of people affected every day by this devastating disease, health care is more important than ever.
Orange, California (PRWEB) September 16, 2012
This week, HealthCompare, a nationally recognized health insurance comparison site, targeted diabetes on their Facebook page. Seeing the misconceptions that revolve the disease, they chose to help debunk them as part of their new feature "Fact Check Friday" on their fanpage.
With the millions of people affected every day by this devastating disease, health care is more important than ever.
The American Diabetes Association reports that 1 in 3 Americans born after 2000 are at risk for developing Type 2 Diabetes, a disease that can affect the function of eyes, kidneys, nerves, heart, blood vessels and more. These facts are staggering, but they result in more than physical dangers for the patient. The financial implications in developing diseases like this can be devastating.
That's why HealthCompare continues to deliver content that motivates, educates, and empowers consumers to make the right health insurance decisions of their lives. These decisions aren't always easy.
Especially with the condition of the industry.
Inherent difficulties have always made health insurance a scary and avoided topic. People often feel they are better off without the hassle. But the 62.1% of bankruptcies that are medically related (The American Journal of Medicine) say otherwise.
Patients that research and do their homework are often the ones that come up with coverage that is affordable, but more importantly, effective. That's why HealthCompare made it their mission to help consumers make the best choices possible.
Infographics developed by the comparison site deliver information that healthcare consumers often skip. Studies and reports can often be misleading and hard to read, so HealthCompare utilized infographics in order to take out the confusion.
Graphics constructed with raw data and facts make infographics an indispensable tool for the health insurance industry. That's why HealthCompare released these:
Understanding Where to Find Affordable Medical Insurance
The Right Way To Make A Health Insurance Comparisons
Affordable Medical Insurance Isn't Just A Dream
Is Low-Deductible Health Insurance A Bad Thing
Another complicating issue HealthCompare saw with their niche were common misunderstandings about policy types, out-of-pocket costs, and the effects of their medical history on consumers policy costs. So they began teaching site visitors about the right way to choose their policies through asking questions.
Visitors would be asked a series of questions about their medical history like what they've suffered from in the past, what their parents, siblings and relatives have suffered from and more. Then, the site asks them about their medical preferences like whether or not changing doctors is an option or if they need to have the freedom to choose their own physicians.
Lastly, the site asked visitors about their financial needs as they often found that people chose policies that would cost very little each month, only to find out that the coverage they decided wouldn't cover all their needs, leaving them with a lot more out-of-pocket coverage than they could afford.
Helping consumers make decisions everyday is what HealthCompare has chosen to focus on, which is why they will now release ebooks on a weekly basis to help more customers than ever make better decisions.
About Health Compare: HealthCompare was launched in 2009 to work with brokers and carriers to help individuals and families easily research, compare, buy, and enroll in the right health insurance plan at the right price. Based in Orange, Calif., it delivers accurate, customized, health insurance quotes for the country's diverse population.
Through a unique partnership with its sister company, CONEXIS, HealthCompare has the ability to quickly reach thousands of COBRA-qualifying consumers and provide them with COBRA alternatives at the moment they become eligible for COBRA benefits. This provides these consumers with an opportunity to enroll in individual or family plans and potentially save hundreds to thousands of dollars on COBRA premiums and, at the same time, rewards referring brokers with referral fee income for the life of each policy.
For more information, visit http://healthcompare.com/ or call 888.748.5152.