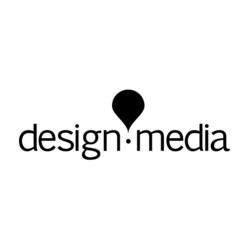 Best design resources were hand-picked, filtered and combined under the design media webpage.
Como, Italy (PRWEB) September 10, 2012
New and online design magazines have been on the rise, reaching hundreds of millions daily. Design Magazines, gaining the popularity among the growing audience of designers, artists and architects, are a key way for active creatives to immerse themselves into the design knowledge, trends and community. Thus, A' Design Award & Competition have complied a list of online magazines, that feature design, arts and architecture at design-media.org, with a goal of providing information on a great array of topics, related to designing.
Importance of Design Magazines
Design magazines have always been a companion to designers. Not only these magazines feed designers, artist and architects with latest trends and news in the design industry, filled with great interviews, designer spotlights, design news, current events, contests and everything else, online design magazines are also a great source of inspiration, to learn new trends, new competitions, events and know-how. Regardless of what type of design, arts or architecture designers are specialized at, in order to remain competitive and fresh, creatives should know what is going on in the field they are working in. More importantly, designers should be able to track new trends and technologies to come up with creations beyond their time. To catch up with the latest developments in design, arts and architecture it has become a best practice to read online design magazines.The list, provided by A' Design Award & Competition aims to be a first-hand reference for designers, to give creatives a place to start from. These magazines will inspire creatives, inform artists and keep designers up to date on the latest trends, hottest studios and new design talents.
The Design Media Difference
Unlike the existing news about top online magazines, which focus on a rather specific design sphere, the magazines mentioned at design-media are hand-picked within many other magazine listings for arts, architecture, interior design, fashion design, interfaces, graphics, packaging, photography, and other fields. Learn more at: http://www.design-media.org
About A' Design Award and Competitions
A'Design Award and Competitions, aims to highlight the excellent qualifications of best designs, design concepts and design oriented products. A' Design Award and Competitions are organized and awarded annually and internationally in multiple categories to reach a wide, design-oriented audience. Learn more at: http://www.whatisadesignaward.com