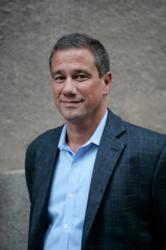 Our clients tell us what stands out with Mag+ is a designer-centric approach.
New York, NY (PRWEB) September 12, 2012
"Our clients tell us what stands out with Mag+ is a designer-centric approach," says Mag+ CEO Gregg Hano. "This includes the ability to easily design content that's optimized for multiple devices, from the iPad to the Kindle Fire and now the iPhone and Android Mobile. We're seeing these publishers make the most of Mag+'s unequalled design flexibility to create user experiences that drive their apps to the top of the sales and circulation charts."
Among the newest of Mag+ clients are media giants and top consumer brands, adopting the solution for creative digital publishing and innovative smartphone apps.

American Media, publishers of three new apps: Men's Fitness, OK and Shape. AM has also underscored its commitment to the digital future by naming its first Digital Chief and announcing plans to create 60 new digital posts.
Chicago Tribune Company, publisher of several iPad titles: the popular Chicago daily paper, RedEye; Bears Extra (Chicago Bears coverage); and The Bulletin with more to come.
The Victoria and Albert Museum: launching its second Mag+ app Played in Britain: 100 Great Plays, showcasing its theatrical photo archive. The V&A is also refreshing its popular free calendar app.
Man About World – the hugely popular gay travel magazine is re-emerging as an app, conceived of and realized by its original editorial and creative team.
Reader's Digest Argentina, preparing to launch the Latin American version of the renowned 90-year-old magazine.
Sun-Times Media Group, with a Chicago Sun-Times digital edition for iPad.
USA Today, creators of the first Mag+ app for Kindle Fire: a special, collector's edition magazine, dedicated to pop sensations One Direction.
Unilever, with its Unilever Food Solutions. This innovative internal iPad app for Unilever's sales teams aims to inspire chefs and restaurant owners with great time- and money-saving ways to incorporate the food giant's products.
Find out more information on digital publishing with Mag+, new clients and their apps, images and videos.
Readers send a strong message in choosing 'made with Mag+' apps
According to a recent report by the Audit Bureau of Circulations (ABC), three of the Top 10 Consumer Magazines' digital editions by circulation are published by Mag+ clients. The top two spots are Game Informer Magazine (circulation 1,218,634) and Maxim (circulation 284,824). With a circulation of 93,037, Popular Science+ is ranked sixth.*
"We're absolutely delighted to see these high levels of uptake by our customers and their readers alike," says Hano. "Flagship magazines and brand name content owners of all kinds are seeing the value in what we offer in terms of truly creative tablet and smartphone app design; readers are voting for Mag+ made apps with their wallets."