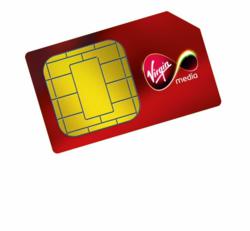 London, UK (PRWEB UK) 10 September 2012
Virgin Media has launched a range of SIMply unbeatable SIM Only deals, offering truly unlimited data and texts for as little as £12 per month. Available in-store and online today to all mobile phones customers, the new super-value tariffs also boast a range of minutes, tailored to suit even the most prolific of chatterers.
The £17 SIM Only Virgin Media tariff in particular offers unlimited data and texts as well as a 1,200 minutes every month, providing even more value for money when compared with current deals offered by T-Mobile, 3, Orange, O2 and Vodafone.
Virgin Media mobile customers can tweet, poke, surf and text to their heart's content as well as benefit from unlimited calls to other Virgin Media mobiles and enjoy the freedom of no lengthy ties with a 30 day rolling contract. In addition NUS card holders will also receive a further 15% off their total monthly bill.
Virgin Media's new SIM Only deals:

Deal 1: Unlimited calls to Virgin Media, Unlimited Texts, Unlimited Data, 150 Minutes for £12
Deal 2: Unlimited calls to Virgin Media, Unlimited Texts, Unlimited Data, 250 Minutes for £15
Deal 3: Unlimited calls to Virgin Media, Unlimited Texts, Unlimited Data, 1200 Minutes for £17
Deal 4: Unlimited calls to Virgin Media, Unlimited Texts, Unlimited Data, Unlimited calls to landline, 2500 Minutes for £25*.
Exclusive benefits for Virgin Media customers.
In addition to this unbeatable SIM only offer, Virgin Media is also slashing prices on its Premiere tariff mobile phone contracts during September 2012 – meaning that customers are able to bag a Samsung Galaxy Y or Nokia Asha handset free with unlimited data, texts and 2500 minutes, at just £9.50 for the first six months**.
For more information on Virgin Media products and services visit http://www.virginmedia.com/
Notes to Editors

£20 for existing Media customers
**Premiere tariff is a 24 month contract; price reverts to £19 per month after six months
About Virgin Media
Virgin Media is the first provider of all four broadband, TV, mobile phone and home phone services in the UK.
The company's cable network – the result of a multi-billion pound private investment – delivers ultrafast broadband connections to over half of all UK homes, with speeds of up to 100Mb, and is being expanded to reach thousands more people across the country.
Virgin Media has developed the most advanced interactive television service, bringing together broadcast TV, thousands of hours of on demand programming and the best of the web in a single set-top box powered by TiVo. The company was the first to offer HD TV and 3D on demand to millions of UK households.
Virgin Media also operates the most popular virtual mobile network in the UK which, when launched, was the world's first such mobile phone service. It is also one of the largest fixed-line home phone providers in the country.