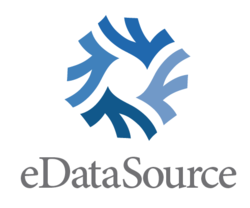 New York, NY (PRWEB) September 11, 2012
eDataSource, a leading provider of competitive intelligence for ecommerce, email marketing and social media, today released a report indicating that Groupon had a drop in sales in July as well as an increase in the rate of refunds, according to eDataSource estimates.
The report shows that July sales declined as much as 20% in both $ volume and number of units compared to May and June, according to eDataSource's estimates. Meanwhile the average Groupon price held steady in a range of $30 to $32 during the May to July period.
The Groupon Insight Report is the third in a series of monthly reports on the performance of major ecommerce players. The thirteen page report focuses on the month-to-month performance of Groupon's core U.S. daily deals business from May through July 2012 and is derived from eDataSource's unique ecommerce intelligence service which analyzes online purchase confirmations. Previous reports covered performance of Amazon and Netflix.
The Groupon Insight Report also includes eDataSource estimates on the following for May through July 2012:

Overall growth of sales (in revenue and units sold)
Refund trending
Average Groupon value
Average advertised discount per Groupon
Performance of Groupons at different price tiers
Average amount spent and number of purchases per customer
Returning and new customer purchase trends
Email marketing performance
Facebook marketing performance
The report focuses on U.S. operations only and does not include data on international operations.
"Groupon took the retail world by storm but has had a tough year as a public company," said John Latona, head of eDataSource's ecommerce intelligence service, "our report helps people who are following Groupon understand what is happening now". Latona added that eDataSource's reports covering Amazon's retail performance and Netflix's subscriber growth have been well received and that eDataSource will continue to release reports on the online performance of a wide variety of other companies in the coming months.
Parties interested in purchasing the Groupon Insight Repor t, which is available now, should contact sales@edatasource.com. A table of contents, summary and excerpt of the report is available for free download from the eDataSource website.
About eDataSource
Founded in 2003, eDataSource (http://www.edatasource.com) is the worldwide leader in competitive intelligence for email, social media and ecommerce activity, based on active monitoring of more than 800,000 consumer inboxes and 9,000 brands. The company provides strategic analytics products and services for online marketers, publishers and their service providers.