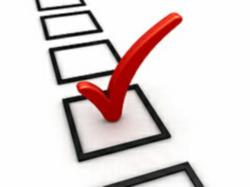 Miami, FL (PRWEB) September 10, 2012
Vivint has been a leader in the home security industry for over 12 years. Vivint's dedication to providing the best new technology for its customers and investing in safer wireless home security systems, solar technology and environmental-based alerts make them a force in the home security industry.
Vivint's home security system's option for real-time weather alerts is designed to do one thing, save lives. They do this by providing home security solutions that alert customers and dispatch the authorities in the event of a burglary. Vivint's home security equipment is some of the most intuitive in industry and has earned them the title of Best Home Security Company for Hurricane Season.
Weather Alerts: Vivint's Go! Control Panel offers weather alerts for critical conditions. The system provides notifications via an iPhone, iPad or Android device, for inclement weather. Weather alerts help to plan and prepare consumers for weather conditions. Plan for kids and schedule the day accordingly with Vivints weather alerts, always put safety first.
Back up Battery: Vivint provides back up batteries with every home security system they install. In the event of a natural disaster or common occurrences like hurricanes, tornados or thunderstorms, loss of power may be typical. A back battery helps ensure your property is protected if power goes out.
Wireless Home Security System: A 100% wireless home security system less susceptible to lightning strikes that are known to destroy hard wired security systems and render them useless.
Cellular system: Vivint home security offering provides cellular monitoring. In the case of a natural disaster not only could power be lost, but phone line service could be interrupted for a long period of time leaving your home less secure. This is also the case with Internet-based systems when power is lost, the connection to the monitoring center will be lost as well. Vivint's cellular security system is the most reliable way to ensure the connections with the monitoring center is not interrupted.
24 hour Customer Service: This speaks volumes for Vivint; a customer's ability to speak to a customer service representative at any time of the day is a great feature that Vivint offers. Not too many alarm companies or businesses offer this level of customer service.
About 6Webs.com
6Webs.com is dedicated to providing unbiased and independent home security systems reviews. 6Webs.com conducts an annual review of the leading home security providers and ranks them based on several categories that are important to consumers.