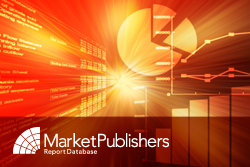 London, UK (PRWEB) September 12, 2012
Between 2004 and 2011 the total number of American consumers with credit cards dropped 5%, while the number of non-Latinos with credit cards fell 7%. During the same period, however, the number of Latino cardholders increased 23%. Moreover, the number of Latino consumers with credit cards is projected to grow from 14.4 million in 2012 to 17.9 million in 2017. Also, Latinos are key to growth in the debit and prepaid card worlds. Forecasts say the convenience and safety afforded by prepaid cards will contribute to continuing strong growth in the use of prepaid cards by Latinos, who in terms of consumer expenditures spend relatively more on categories such as food at home, eating out, apparel, laundry and cleaning supplies, and telephone services.
New market research study "Consumer Payments in the U.S.: The Latino Market" elaborated by Packaged Facts has been recently published by Market Publishers Ltd.
Report Details:
Title: Consumer Payments in the U.S.: The Latino Market
Published: August, 2012
Pages: 124
Price: US$ 3,995.00
http://marketpublishers.com/report/finance_services/payment/consumer-payments-in-us-latino-market.html
The research study demonstrates the increasingly crucial role played by Latinos in all aspects of the consumer payments market.
The key focus of the report is the ownership and use by Latinos of credit cards, debit/ATM cards and prepaid debit (not gift) cards and their payment patterns for bills and purchases.
Report Contents:
Chapter 1 Executive Summary
Background
Introduction
Overview of the Report
Scope and Methodology
Scope of the Market
Methodology
Topline Trends
Latino Market Holds Key to Growth for Issuers of Credit and Debit Cards
Latinos Account for Increasingly Large Share of Users of Credit, Debit and Prepaid Cards
Latinos Represent Bright Spot
Growth in Prepaid Card Use Depends Totally on Latinos
Latino Consumer Spending Surges
Latino Market for Credit Cards Expected to Continue to Grow Rapidly
Number of Latinos with Debit Cards Expected to Grow 22% by 2017
Use of Prepaid Cards Expected to Show Robust Growth
Overview of Latino Consumer Payment Patterns
Access to Credit and Debit Cards Changes Bill Paying Behavior
Latinos as Likely as non-Latinos to Use Debit and Prepaid Cards to Pay Their Bills
More Latinos Pay Bills in Person
Computers and Credit Cards Change Bill Paying Habits of Latinos
Latino Computer Owners less Likely to Use Cash
Demographics of Bill Payment Methods Analyzed
Little Difference in Latino and Non-Latino Consumer Attitudes toward Buying Things with Cash
Latinos Differ from Non-Latinos When Paying for Catalog, Mail/Phone and Internet Purchases
Latino Consumer Spending Patterns
Latinos with Credit Cards More Likely to Be Planning to Buy Big- and Medium-Ticket Items
Cards Lead to More Shopping by Latinos
Credit, Debit and Prepaid Cards Add Up to More Spending by Latino Consumers
Latino Credit Card Holders Outspend Those without Cards
Access to Specialty Store Cards Promotes Spending on Household Furnishings and Bedding, Bath & Linens
Latinos Spend More of Their Income
Many Differences in the Way Latino Consumers Spend Money
Latinos and Credit Cards
14.4 Million Latinos Have Credit Cards
Latinos Most Likely to Carry a Visa Card
American Express Maintains Aura of Exclusivity among Latino Card Holders
Latinos As Likely as Other Amex Card Holders to Use Cards Often
Latinos Share Concerns of Other Consumers about Credit Card Identity Theft
Latino Credit Card Holders More Careful about Spending Money
Latinos with Credit Cards Feel More Financially Secure and Express More Economic Optimism
Consumer Confidence Highest among Latinos with Clothing and Specialty Store Credit Cards
Clear Differences in Demographics of Latino Credit Card Holders
Latinos with Amex Cards Set the Standard for Bank Credit Card Holders
Younger Latinos More Likely to Brandish Clothing and Specialty Store Credit Cards
Latinos and Debit and Prepaid Cards
Debit Cards Much More Common than Credit Cards among Latino Consumers
21 MILLION LATINOS HAVE DEBIT/ATM CARDS
Visa Dominates among Latinos with Debit Cards
Latinos as Likely as Non-Latinos to Buy Things with Debit/ATM Cards
17% OF LATINOS USE DEBIT CARDS FOR PURCHASES 20+ TIMES PER MONTH
Latinos More Likely to Use Debit/ATM Cards to Get Cash
Plain Vanilla ATM Cards More Likely to Be Used for Cash than Purchases
Visa Gains among Latinos Making Frequent Use of Debit Cards
Demographics of Latinos with Debit Cards Differ from Those with Credit Cards
4.6 Million Latinos Use Prepaid Cards
Latinos as Likely as Other Consumers to Use Prepaid Cards
Visa Leading Choice of Latino Prepaid Card Users
Demographics of Prepaid Card Users Analyzed
The Impact of Acculturation and Region on Latino Consumer Payment Patterns
Media Acculturation Defined
Acculturation Changes Profile of Latino Consumers
Acculturation Has Major Impact on How Latinos Pay Their Bills
Credit Card Use Tracks with Media Acculturation
Debit Cards Also Related to Acculturation
Miami Latinos Lead in Use of Credit Cards
Methods of Paying Bills Vary Widely across Geographic Regions
Chapter 2 Topline Trends
Overview
Latinos Continue to Drive Growth in U.S. Adult Population
Table 2-1: Growth in Population of Latinos and Non-Latinos 18 Years Old and Over, 2005 vs. 2010
Latino Market Holds Key to Growth for Issuers of Credit and Debit Cards
Table 2-2: Compound Annual Growth Rates, Number of Latinos and Non-Latinos Who Have or Use Credit Cards and Debit/ATM Cards, 2004-2011
...
More new market research studies by the publisher can be found at Packaged Facts page.