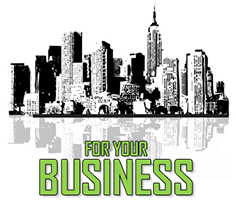 We look forward to making our clients' lives easier
Deer Park, IL (PRWEB) September 17, 2012
In today's evolving business landscape, information and resources are growing exponentially online. New web tools and applications are introduced every single day. QCSS Inc., a Chicagoland call center and telemarketing firm, embraced the evolution of ecommerce to develop a powerful ancillary business website.
The idea behind the website was simple: create a reliable platform where users can receive quotes for a wide array of business and residential services from trusted vendors.
QCSS is proud to announce that the project, nearly 2 years in the works, is now launched at http://www.vendorfind.com.
"We are very pleased after years of planning and efforts by many of our most innovative teams, that our dreams have been realized. We look forward to making our clients' lives easier." - Tom Karabetsos, Founder.
The site is much more efficient than manually seeking out local or nationwide providers, calling and filling out several online forms to get pricing. Vendorfind.com offers multiple quotes sent directly to the user at their convenience and best of all, at no cost.