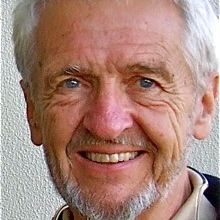 Stop listening to nonsensical advertising.
Stockholm, Sweden (PRWEB) September 26, 2012
Dr. Uffe Ravnskov, MD, PhD who is one of the world's leading authorities on statin drugs and on cholesterol and the dangers of lowering it said in a news conference that adding plant sterols to food is harmful. Dr. Ravnskov, the director of THINCS (The International Network of Cholesterol Skeptics) is the author of more than one hundred detailed scientific studies examining and criticizing the research that has been conducted by the supporters of the "cholesterol campaign" over the past sixty years.
In a press conference this morning, Dr. Uffe Ravnskov told the assembly that people have been misled for many years to eat certain foods to lower cholesterol. Dr. Ravnskov's opinions are based upon his own research as well as that of many other scientists.
Dr. Ravnskov said that while it is true that cholesterol goes down when these foods are eaten, the cholesterol-lowering effect of these processed food products is due to the addition of plant sterols extracted from soya beans and Finnish timber by using extraction petrol. He concluded by saying when animal cholesterol goes down, the concentration of plant sterol goes up.
Dr. Ravnskov believes that while most people may think that lowering cholesterol is beneficial, there are good reasons why human beings and plants use different types of sterols. Animals and human beings use cholesterol to build cell walls and to produce bile, various hormones, vitamin D and other useful substances. It is highly unlikely that plant sterols can be used for these purposes by animals, as demonstrated in experiments on rats fed large amounts of plant sterols. Not only did this diet stiffen their cells; it shortened their lives as well.
Dr. Ravnskov went on to say that another "scary" fact is that children with the rare disease sitosterolemia, which is characterized by very high levels of plant sterols in the blood, die in their teens from atherosclerotic heart disease. Ravnskov cited Bhattacharyya and Connor 1974
Dr. Ravnskov said such high levels are never seen in other people but even slightly elevated levels are associated with an increased risk of cardiovascular diseases. He said that German professor Assman and his colleagues found that the risk for patients with only 15% higher levels of sterols was almost twice as high as in people with normal levels. Ravnskov cited Assman G. et al. 2006
Another example is a Finnish analysis of the first 4S statin experiment by Professor Tatu Miettinen and his co-workers. They found that about 25% of the patients had slightly elevated levels of plant sterols, and this group did not benefit from statin treatment. On the contrary, heart mortality was higher than among the untreated participants. Ravnskov cited Miettinen TA et al. 1998
Dr. Ravnskov said that the European Food Safety Authority has allowed a company to announce that its products with added plant sterols lower cholesterol, adding that in their report from 2009 the European Food Safety Authority also stated that there are no human intervention studies demonstrating that plant sterols reduce the risk of coronary heart disease. Ravnskov cited European Food Safety Authority 2008
Dr. Ravnskov suggested that skeptical listeners should read his recent newsletter where he gives more details about this frightening issue including links to the relevant scientific papers.
Dr. Ravnskov currently is a member of the editorial board of the medical journals Cholesterol and Journal of Lipids, and he is the director of THINCS, The International Network of Cholesterol Skeptics
Evans Consulting Services created Fitness-Health-Happiness in 2012 to provide educational material people could use to improve their health and increase their enjoyment of life.