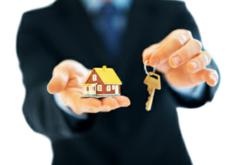 Pittsburgh, PA (PRWEB) September 11, 2012
Prudential Preferred Realty, a Pittsburgh owned and operated affiliate of the national Prudential network, offers qualified individuals the opportunity to attend real estate school for free. The real estate firm began the program in an effort to promote job growth and spur interest in becoming a real estate agent.
Providing scholarships saves participants hundreds of dollars in tuition and related expenses. Each scholarship covers the cost of classes. In exchange, participants agree to work for Prudential Preferred Realty for a period of time.
Prudential Preferred Realty also offers anyone taking the Real Estate Licensing Exam the opportunity to attend a free cram course, which has one of the highest pass rates for the Pittsburgh area. The course will review federal and Pennsylvania state law regarding real estate as well as aspects of real estate theory expected to be on the exam.
Real estate school in Pittsburgh offers two courses of 30 hours each: Real Estate Fundamentals (terminology, theory, and law) and Real Estate Practice (following a transaction from start to finish). While candidates will proceed through the course at different rates, the average amount of time to completion is roughly 6-8 weeks. The exam will test an applicant's knowledge of the course material over 120-140 multiple-choice questions. Applicants must score at least 75% to receive a passing mark.
The main intention of the scholarship is to encourage individuals not previously engaged in real estate to enter into the field. Those wanting to make a career change are welcome to apply, even if they do not have prior real estate experience.
To find out more about qualifying for the scholarship, the free cram course, the licensing process, or working for Prudential Preferred, interested individuals should contact Judy Gelman of the Prudential Preferred Career Development Department.
Prudential Preferred Realty has 19 locally owned and operated offices throughout Southwestern Pennsylvania. Realtors of this firm have been helping clients with real estate sales, purchases, financing, new construction, and relocation since 1958. Prudential Preferred Realty has also been ranked among the top 20 Prudential companies, and current president and CEO, Ron Croushore, was named Broker of the Year for 2011 by the Prudential Real Estate Network.