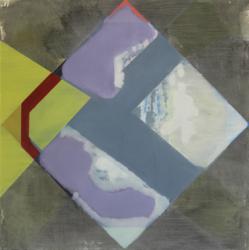 Seward, NE (PRWEB) September 11, 2012
Concordia University, Nebraska's James Bockelman, professor of art, will exhibit his collection titled 22" X 22" in a solo art show at the Norfolk Art Center in Norfolk, Neb. The exhibition will run from Sept. 13 to Nov. 1, with an opening reception Thursday, Sept. 13 from 6 to 8 p.m.
The title for the exhibit, 22" X 22" refers to both the size of the paintings and the format of the work. According to Bockelman, he selected the shape of a square because of its historic relationship to the development of abstraction. Though few of the paintings follow any theme or formula, they do reflect an interest in exploring the energy of the square and the diverse language of the abstract tradition, said Bockelman. The square also seemed appropriate to him for studying the activity of light and color.
Bockelman has taught for 20 years at the university level, with a studio emphasis in modern, contemporary art. For the past 10 years he has directed the university gallery program and curated countless exhibitions.
The Norfolk Arts Center is located at 305 North 5th Street in Norfolk. The center's hours are Tuesday – Friday 9 a.m.–5 p.m. and Saturday 12–5 p.m. The center is closed on Sundays and Mondays.
Concordia University, Nebraska, founded in 1894, is a fully accredited, coeducational university located in Seward, Neb. that currently serves over 2,200 students. Concordia offers more than 50 professional and liberal arts programs in an excellent academic and Christ-centered community that equips men and women for lives of learning, service and leadership in the church and world. For more information, visit cune.edu.