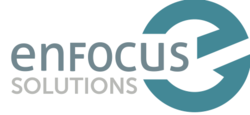 There's so much content and information packed in this software – and now it will be even easier and faster for users to access requirements knowledge and best practices and hit the ground running.
San Antonio, TX (PRWEB) September 12, 2012
Enfocus Solutions Inc. today announced changes to its unique RequirementCoach™, the content-rich turn-to guide that comes with the Enterprise subscription of the company's leading requirements management tool, Enfocus Requirements Suite™.
Enfocus Solutions Inc. CEO John Parker said the changes are designed to make the system easier to use so that analysts can get off to a quick start on enterprise projects.
"We're excited about these changes. There's so much content and information packed in this software – and now it will be even easier and faster for users to access requirements knowledge and best practices and hit the ground running," said Parker.
RequirementCoach™, along with Requirements Excellence Framework™, provides the requirements instruction, training, and guidance that set this requirements management software, Enfocus Requirements Suite™, apart from other requirements management tools. With RequirementCoach™, Enterprise subscribers can access requirements examples, user personas, templates, training, and practice guides, and apply them to their own enterprises. The result is the ability to more quickly define and capture requirements, with fewer missteps, oversights, or project rework needed.
The new changes, which will be live in September 2012, include:
Downloadable PDFs. All the requirements know-how contained in RequirementCoach™ will be accessible through this business analysis software and also in full-color, professionally designed PDF documents. Users will be able to download, share, post, and include the documents in their presentations and materials for education, knowledge transfer, and strategizing.
Requirements "Accelerators." According to recent surveys, many analysts find it difficult to define the solution scope. The new "Accelerators" provide critical information for analysts to understand the problem domain and prepare well-defined, clearly written scope statements. They also describe the technology, benefits, key stakeholders involved and their basic needs, and typical impact on IT service models so that teams can quickly get approval and get started. The first two accelerators cover Master Data Management and Business Intelligence; additional accelerators are in development.
Collections. Another improvement involves repackaging individual resources into one-stop collections for specific business issues and tasks. Organized by business process, industry, and technology, these collections let subscribers find a wealth of guidance – including sample personas, KPIs, sample requirements, checklists, and accelerators – all in one place, based on their area of need.
Over 30 collections are being created on a variety of topics, including:

Customer relationship management
Supply chain
Business intelligence
Health care
Governmental accounting
Governance risk and compliance
Banking
Business process management
Master data management
Procurement
Financial ERP applications
Cloud computing
As always, all content in RequirementCoach™ and Requirements Excellence Framework™ is backed by industry best practices and based on research and surveys about the latest in business processes and trends. Content is continually created and revised based on ongoing research in areas including:
Project manager and business analyst interactions and alliances
Stakeholder engagement
Agile development
Transition requirements
Infrastructure requirements
For more information about Enfocus Solutions Inc., Enfocus Requirements Suite™, and the knowledge-packed RequirementCoach™, visit http://www.EnfocusSolutions.com.
About Enfocus Solutions Inc.
Enfocus Solutions Inc. helps businesses spur innovation, save time, and cut costs by capturing, managing, and leveraging the requirements of their people, processes, and technology. Its flagship product, Enfocus Requirements Suite™, a Web-based tool, automates business analyses and requirements management best practices to enable successful enterprise IT project delivery. The tool is the only application available that permits and encourages stakeholders to directly contribute and collaborate with IT project teams. Enfocus Solutions Inc. is a privately held company headquartered in San Antonio, Texas.