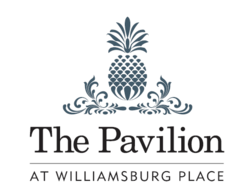 Suicide rates amongst veterans have reached unparalleled levels and we wanted to provide the best treatment for those who fought overseas.
Williamsburg, VA (PRWEB) September 10, 2012
The Pavilion at Williamsburg Place announced today a partnership with TRICARE, the health insurance program for the military. This significant expansion now offers coverage to U.S. active duty military, veterans, and their families at their state-of-the-art psychiatric facility. The new Virginia hospital, which opened in July, has set out to be the model in the treatment of Psychiatric disorders of all kinds and the most contemporary treatment facility in the region. A newly established Mood Disorder Unit will address issues that often directly impact military population. The TRICARE partnership builds relationships with military bases and other TRICARE providers so that active duty military, veterans and their families may have access to mental health services at the Pavilion.
"The timing in reaching out to those suffering from depression, trauma and grief has been critical," explains Marsha Obremski, Executive Director. "Suicide rates among veterans have reached unparalleled levels and it is imperative that we provide quality treatment services that are obtainable and dedicated for those who fought overseas."
There were 38 suspected suicides among active-duty and reserve soldiers in July, according to data released Thursday by the U.S. Army. That figure outpaces the 24 active-duty and reserve suicides the Army reported for the month of June and is the highest monthly number of suicides since record-keeping began a few years ago. This has prompted President Obama to issue an executive order last Friday tasking the Department of Veterans Affairs to expand its suicide prevention and mental health services.
"We encourage veterans and their families to seek an evaluation the moment they suspect treatment may be needed," adds Pavilion Staff Psychiatrist Dr. James Corcoran, West Point Graduate and former Chief of Psychiatry at the United States Air Force School of Aerospace Medicine School. "We have posted important common risk factors and warning signs on our website PavilionWP.com, but they should call (800) 582-6066 in an emergency."
About the Pavilion at Williamsburg Place
The Pavilion at Williamsburg Place is a 57-bed, 33,500 square foot psychiatric hospital primarily serving residents, 18 and over state-wide who require acute short-term stabilization from mental health issues. The Pavilion features a 22-bed Geriatric Unit designed to serve the older adult population with acute psychiatric needs. Additional specialty programs are being designed to treat active duty military and dependents. The Pavilion is accessible to individuals, providers and families 24 hours a day, 7 days a week.
To learn more, visit http://www.pavilionwp.com.