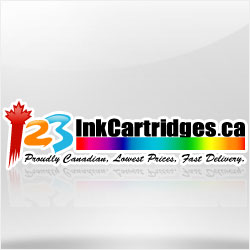 Montreal, Quebec (PRWEB) September 10, 2012
The 123inkcartridges.ca company which is a computer and online printer supplier has incorporated DVD drives to the list of its products. These products are available at the same discounts rates that the customers of this firm are used to. This firm recently began to increase its stock of products and is also excited about announcing that DVD drives will be added to the long list of their recent products.
The 123inkcartridges.ca company continues to be the leading provider of computer related accessories as well as various models of printers available in the market. The customers who visit the online store are required to fill an order; which after filling is sent via mail to the different locations of the firm in Canada as well as in the United States. The company has been experiencing an increase in its growth and has also added the DVD drives to the list of its product pool.
The Montreal based company has storage various facilities where they stock various products that they have and this serves to ensure that they are also shipped as soon as they are ordered. The 123inkcartridges.ca firm aims to meet consumer satisfaction as well as their expectations and this is seen through the full time customer service team. This team ensures that, the customers have a better ordering experience especially when shopping at this firm. The staff also works hand in hand with the consumers to ensure that, they are able to find the products they want. This company progresses to offer high quality goods to its consumers at the lowest prices possible. A while ago, the firm began to make DVD products available to the consumers so as to meet the increased demand.
One can place their orders through http://www.123inkcartridges.ca/catalog/search?q=DVD+Drives. The individual can also look through the long chain of products to find the ones they require. The friendly staff helps the consumers to easily get whatever they require from the stores. The supportive staff is also available on the firm's website on a 24/7 basis. This serves to ensure that consumers are not faced with any problems especially when placing orders online.
Background information about the 123inkcartridges.ca company
The 123inkcartridges.ca which also provides online services has shown exponential growth. When the company was established, it began by selling printer ink as well as toner cartridges. Eventually, the firm began the lead supplier of these products in this market. As the consumer computer needs intensified the company sorted to increase its product chain which comprised of computer products. The initial goal of the firm was to provide high quality products at manageable prices. The firm has two locations in Canada and other facilities meant to store goods in order to meet the huge demand for the products.