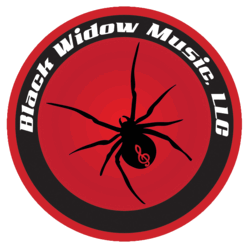 This opportunity allows us to reach our target customers and simultaneously benefit from the compass of The Recording Academy
Scottsdale, AZ (PRWEB) September 10, 2012
Black Widow Music, LLC is pleased to formally announce placing an advertising ad within the 55th Annual GRAMMY® Awards Souvenir Book. Business negotiations commenced in early August between Black Widow Music, LLC and F/X Marketing Group and were finalized by month's end. The Official Souvenir Book is the sole official nationally distributed newsstand publication that unites the legacy of the GRAMMY Awards with music fans and aficionados.
"We realize the importance of advancing EDM and jazz in the music industry and we are one of the rare organizations that are in a position to do so," says Erick Shipmon, Director of Marketing at Black Widow Music, LLC. "Our brand identity is cutting-edge as well as unmatched and has always solicited an overwhelming response. This opportunity allows us to reach our target customers and simultaneously benefit from the compass of The Recording Academy."
ABOUT FX MARKETING GROUP
FX Marketing Group, Inc. is a sports marketing/management and publishing firm specializing in client & event management. In addition, FX has been publishing first-class official annuals for such national governing bodies and sports organizations as the National Football League Alumni, Pro Football Hall of Fame, Atlanta Braves of Major League Baseball, the Celebrity Golf, PGA and Senior PGA Tours, America's Cup, ESPN, NASCAR, and Bass Anglers Sportsman Society (BASS). FX is perfectly positioned to align Fortune 1000 companies with some of the biggest sporting brands in the World.
ABOUT BLACK WIDOW MUSIC, LLC
Black Widow Music, LLC (a digital label and music licensing company) was created in 2004. The result after many hours of labor and hard work is a business organization that stays on the forefront of industry technology and practices, but remains true to the "music" and avoids the traps of commercialism. Featuring the best in EDM, jazz and various genres of instrumentals our catalog is broad and diverse, but prevails on the primary focal point of why the label was created in the first place.
Black Widow Music, LLC: Quality music not quantity music.