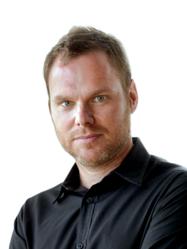 During our search for an agency partner, we were impressed by Meers' strategic approach, their engaging creative thinking and their sincere interest in our goals.
Kansas City, MO (PRWEB) September 11, 2012
Meers Advertising has been selected to work with Johnson County (KS) Department of Health and Environment and the county's Stormwater Management Program to create a marketing campaign to help educate the community about options for managing yard waste. Meers will be working with T2+Back Alley Films as their video production partner for the campaign, which will include public service announcements. Meers was selected after a formal agency search and review.
Earlier this year, new rules went into effect in Johnson County that restrict yard waste from being disposed of as trash in a landfill. Residents have many options for managing yard waste including backyard composting, mulch mowing, contracting for curbside pickup, or dropping it off themselves at a composting facility. In addition to educating residents on the options, the campaign will also serve to emphasize that not only is it illegal to dump leaves and grass in storm drains, creeks and streams, but this improper activity can lead to odors from decaying yard waste and flooding due to plugged storm sewers.
"We are truly excited about working with Meers and their partner T2," said Julie Coon, Johnson County's Waste Management Specialist. "During our search for an agency partner, we were impressed by Meers' strategic approach, their engaging creative thinking and their sincere interest in our goals. We are confident they will help us effectively communicate with our Johnson County community about this important message."
"We're looking forward to the opportunity to create a campaign that asks consumers to rethink how they are managing their lawns," said David Thornhill, Meers' Creative Director. "They have a unique challenge in terms of their message, and our team is anxious to deliver an approach that breaks through."
About Meers
Founded in 1993, Meers is a national full-service digital marketing and advertising agency headquartered in Kansas City, Missouri. The agency works to advance clients' businesses by helping them solve marketing challenges through relevant, engaging and compelling communications. Meers works with Armed Forces Bank, Academy Bank, Missouri Gas Energy, Kauffman Center for the Performing Arts, several Blue Cross and Blue Shield plans, and others. For the second consecutive year, Meers was named as the fastest growing Kansas City private company in 2012 by Inc. Magazine's "Inc. 5000." In July 2012, Meers was recognized as "Kansas City's Top Company" by KC Business Magazine. Meers is a member of the 4As. For more information about Meers Advertising, please visit http://www.meers.com.
About T2+Back Alley Films
Originating as the in-house production department of a Fortune 500 company to produce live events, broadcast and corporate video projects in the late 1980s, T2 has grown into the independently owned powerhouse it is today. At its core, T2 is a design focused production center, specializing in creative strategy, commercial and corporate video production, interactive web development, and experiential design. Nationally recognized for its work, T2 provides creative, strategic solutions to businesses, advertising/digital agencies, marketing and PR firms, and entertainment companies. (http://www.t2.tv)
About Johnson County HED
Johnson County Kansas is a community of choice with a current population of more than 544,000, making it the most populated of the 105 counties in Kansas, but traditionally having the lowest mill levy in the state. Johnson County offers a vibrant quality of life including nationally recognized schools, libraries, and parks where businesses and families choose to locate and call their home. The Department of Health and Environment was newly formed in March of this year as a result of merging the county's Department of Health and the Environmental Department.
The Johnson County Department of Health and Environment, Solid Waste Management Program, conducts oversight activities pertaining to all solid waste management facilities in the County. The Program also assures investigation and proper cleanup of illegal solid waste dumps in the County. It serves as staff support to the County's Solid Waste Management Committee whose purpose is to provide for a comprehensive and strategic solid waste management plan. The Johnson County Stormwater Management Program provides financial, technical, and other stormwater assistance services to encourage regional solutions for protecting human lives and property, conserving natural resources, and promoting appropriate public use of Johnson County stream corridors. (http://www.jocorecycles.org)