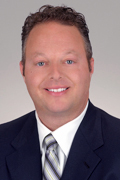 Southlake, Texas (PRWEB) September 11, 2012
Robert J. Scott, Managing Partner, Scott & Scott, LLP, an intellectual property and technology law firm, will examine recent trends in software licensing and disputes with major publishers including Microsoft, Autodesk, IBM, and Symantec in a CLE "Recent Trends in Software Licensing Transactions & Disputes" hosted by the Austin Bar Association Technology and Computer Section.
Rob Scott will cover the lawyer's role in counseling clients in negotiating software license terms and highlight the key legal and business terms to focus on. In addition, attendees will learn how to prepare and defend clients in software audits initiated by software publishers and their trade groups including the Business Software Alliance (BSA) and Software & Information Industry Association (SIIA).
Additional topics include:
● Negotiating Microsoft Enterprise Agreements
● Investigating License Compliance
● Responding to Requests for Software Audit
● Negotiating Pre-Audit Agreements
● Determining the Amount in Controversy
● Drafting Counteroffers
● Determining Settlement Values
● Litigation Considerations
WHO:
Robert J. Scott is the managing partner of Scott & Scott, LLP in Southlake, Texas.
His practice focuses on software licensing transactions and disputes
WHAT: "Recent Trends in Software Licensing Transactions & Disputes" CLE
WHEN: Wednesday, September 19, 2012, Noon – 1:30 PM
CLE: 1 Hour
WHERE: Headliner's Club, 221 West 6th Street, Austin, TX 78701
About Us:
Scott & Scott, LLP (http://www.scottandscottllp.com and http://www.softwareaudit.com) is a leading law and technology services firm representing businesses in matters involving software licensing. Scott & Scott's legal and technology professionals provide software audit defense and software compliance solutions, all protected by attorney-client and work-product privileges.
# # #