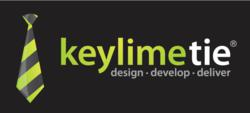 "It's wonderful to have something so innovative be used to vote on things that are also so innovative."
Downers Grove, IL (PRWEB) September 11, 2012
The Chicago Innovation Awards has partnered with interactive design agency KeyLimeTie, to introduce a free iPhone app to facilitate mobile voting for this years People's Choice Award – an award category designed to allow the public to cast their votes for their favorite innovation of the year.
"We're excited to be able to open up the voting to more people with this state-of-the-art mobile app developed by KeyLimeTie," said Luke Tanen, Executive Director of the Chicago Innovation Awards, "It's wonderful to have something so innovative be used to vote on things that are also so innovative."
For the 11th consecutive year, the Chicago Innovation Awards will celebrate the creative spirit of the Chicago region by honoring its most innovative new products and services. Past winning organizations ranged in size from small to large, were both for-profit and not-for-profit, and came from high tech, low tech or no tech. All previous winners shared a common commitment to innovation.
"The Chicago Innovation Awards app was designed with the intent to provide the nominees with access and exposure to a much larger voting audience than others have had in the past," said Chris Pautsch, Co-Founder and CEO of KeyLimeTie, "We were delighted and honored to share in the announcement of its availability during last weeks' Nominee Reception at the House of Blues (September 5th, House of Blues-Chicago) and are excited for those who will use it to submit their vote for this year's People's Choice Award."
Voting for the 2012 People's Choice Awards is open through October 5, 2012. The 2012 Chicago Innovation Awards presentation will take place at the Harris Theater in Chicago on October 22, 2012.
To view the list of nominees and cast a vote for your favorite innovation, download the 2012 Chicago Innovation Award iPhone app from iTunes. For more information about the Chicago Innovation Awards, visit: http://www.chicagoinnovationawards.com.
Contact:
KeyLimeTie: Mike Hernandez mike.hernandez (at) keylimetie (dot) com
Chicago Innovation Awards: Bryan Brochu bryan (at) chicagoinnovattionawards (dot) com