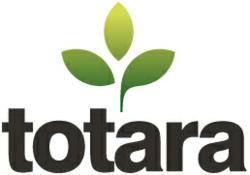 "We look forward to a long and successful partnership with the team at Apsiton."
-- Willem Boom, Vice President -- Partner Solutions for Totara Learning Solutions
Wellington, New Zealand (PRWEB) September 10, 2012
"The addition of Apsiton to our Partner Network is another step forward in our ability to provide high quality Totara LMS Solutions in the North America learning market. Apsiton has a high-level of experience with LMS implementations and a technical team with a strong background in Moodle solution delivery. We look forward to a long and successful partnership with the team at Apsiton." – Willem Boom, Vice President – Partner Solutions for Totara Learning Solutions
Apsiton, Chief Technology Officer, Pawan Gyanwali commented, "With the growing demand for simple yet robust and efficient Learning Management solutions, any organization faces a tough and challenging question – which LMS system would serve all the business requirements and can be implemented easily and efficiently and still provide all the required LMS features? Apsiton stumbles upon this question on a regular basis while working with its clients and now the solution is right at our doorstep. When we looked at Totara LMS Solution that is built on top of the already proven Moodle platform, we were thrilled by its simple yet feature-packed concept that satisfies a wide variety of LMS Business Requirements. We are absolutely excited to partner with Totara and are looking forward to serve our customers with this fascinating LMS solution."
About Apsiton
Apsiton is an experienced Enterprise Business Software and Technology consulting firm specializing in Talent Management System modules including Learning Management, Compensation Management and more. Apsiton's team of highly skilled and experienced Services Professionals is committed to providing Project Management, Business Analysis, Implementation, Customizations, Upgrade, Maintenance, Technical Support and Training related services to its customers. Apsiton brings deep technical expertise, breadth of functional knowledge and proven management experience to all consulting engagements. Apsiton is a value driven company and believes strongly in the human potential, with focus on continuous learning and performance to achieve highest customer satisfaction.
To learn more, go to http://www.apsiton.com.
About Totara Learning Solutions
Totara is an open source learning management system for the corporate sector based on Moodle. Totara LMS has a range of enhancements over and above the wide-ranging functionality already available in Moodle. These enhancements are designed specifically for corporate organizations and include:

Individual development plans
Classroom management
Team management
Competency management
Learning paths
Program management
Sophisticated reporting
Enhanced search
The Totara LMS Partner Program is designed to support organizations in delivering enterprise LMS solutions to their clients. Technology Transfer Services will add Totara LMS to the wide range of learning services that it offers its clients.
Please visit http://www.totaralms.com.