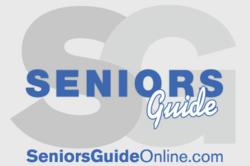 Deadline for entries is October 31, 2012 – get your entries to Talent@SeniorsGuideOnline.com today!
Richmond, VA (PRWEB) September 12, 2012
It is time again for this year's annual SENIORS GOT TALENT Video showcase competition, hosted by http://www.SeniorsGuideOnline.com on the company's YouTube Channel.
Retirement Communities: Independent Living, Assisted Living, Skilled Nursing Homes and senior friendly apartments, as well as Senior Centers and individuals are encouraged to send their video submissions of their favorite senior performing their talents to Talent(at)SeniorsGuideOnline(dot)com. Files that are too large to e-mail can contact Seniors Guide for upload information.
"Videos of seniors singing, dancing, telling jokes or playing the piano are great examples of the more popular videos we received last year," says Katharine Ross, Director of Publishing for Seniors Guide.
Seniors Guide is offering cash prizes to entry videos with the most views, likes and comments on their YouTube Channel at http://www.youtube.com/SeniorsGuideOnline. The top three most watched and "liked" videos will receive cash prizes – up to $500.
Last year's winning video came to Seniors Guide from The Senior Center in Garner, North Carolina. The popular YouTube video, "Senior Citizens Perform Lady GaGa" instantly went viral – receiving over 9,000 views. Featuring a dance group comprised of local older adults, the town of Garner won the top prize for their video submission to SENIORS GOT TALENT.
"The Garner Senior Center gave their winnings to the dance troupe - who volunteer and pay for their own clothes, to buy more outfits to continue entertaining their community," says Ross.
Deadline for entries is October 31, 2012 – get your entries to Talent(at)SeniorsGuideOnline(dot)com today!
Seniors Guide, a Richmond, Va. -based company publishes Seniors Guide magazines throughout Cincinnati, Ohio; Dayton, Ohio; Indianapolis, Indiana; Raleigh-Durham, North Carolina; Richmond, Virginia; and Roanoke-Lynchburg, Virginia and features a correlating website of SeniorsGuideOnline.com. Seniors Guide's mission is to help seniors and their families find the information they need on options available in senior housing, senior care, assisted living, independent senior living, retirement communities and other retirement living needs. Seniors Guide also has resources at http://www.seniorproductsservices.com for Cincinnati, Ohio; Dayton, Ohio; Raleigh-Durham, North Carolina; and Richmond, VA. Ross Publishing, Seniors Guide's parent company, began in 1991 and has been publishing helpful, free publications and websites ever since.