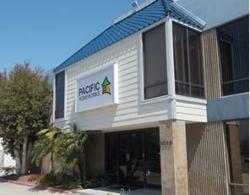 Quality, workmanship and teamwork are the factors that keep Pacific Homeworks on the list of Top Home Remodelers.
San Diego, CA (PRWEB) September 11, 2012
From the same humble beginnings as most startup companies incubate in, Pacific Homeworks has grown to be a major force in Southern California's home remodeling business. Starting as a small group of skilled and experienced home remodelers in a basement office, using borrowed office equipment, an old computer, a single phone and a dedicated but small staff of three they have grown to over 250 employees, five well equipped offices and in 2011 completed $28.6 million of home renovations contracts. Pacific Homeworks is proud to be named the 24th top home renovators by Qualified Remodelers Magazine.
Over the years Pacific Homeworks has been fortunate to work with more than 20,000 customers. This is not the first time Pacific Homeworks has been named in the top tier of home remodelers by Qualified Remodelers Magazine. In 2008 Pacific Homeworks ranked number 54, in 2009 they were ranked number 43, and in 2010 number 54 with $15.7 million worth of home renovations. In 2011 Pacific Homeworks nearly doubled the previous years dollar volume and while they do all facets of home improvement and renovation, Pacific Homeworks specializes in energy efficient windows, roofs and exterior coatings and kitchen remodels. Pacific Homeworks has replacement windows custom made to their own design and specifications by one of the best window fabricators in the United States, Atrium Windows and Doors.
Their window, the Pac Home 7000 features: • Extruded aluminum screen frame with continuous lift rail • Low e rating of 366 to protect the window from harmful ultraviolet and infrared rays • A layer of Argon gas between dual panes of glass to control interior temperatures • Metal reinforced and foam – filled frames • Secure locks for home safety • Expert installation Pacific Homeworks is an Owens Corning Preferred Contractor and uses the Owens Corning Duration® Premium Cool Shingles that uses special granular technology to keep roofs cool by reflecting the rays from the sun. Moreover, these shingles are EnergyStar® rated by United Department of Energy and meets the rigid California Title 24 Standards for Roofs. Not only will a new roof look great, it will help save on energy bills by keeping your roof and attic cooler demanding less from your air conditioner. Expert installation contributes significantly to always getting the highest quality finished product from Pacific Homeworks. The same care and high quality products go into their exterior resurfacing projects, kitchen and whole home remodels.
The company's great reputation, growth and commitment to customer service are the result of all 250 employees as well as the owners working as a team and viewing problems as issues that need resolution so that the customer is always satisfied. Quality, workmanship and teamwork are the factors that keep Pacific Homeworks on the list of Top Home Remodelers.
Pacific Homeworks Inc.
858-874-0736
pachome1 (at) gmail (dot) com
http://www.pacifichomeworks.com/