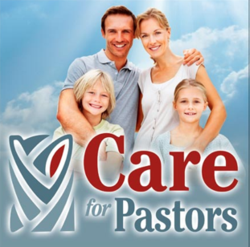 National Care for Pastors Sunday promotes a healthy relationship between pastors and congregants.
Leesburg, FL (PRWEB) September 12, 2012
The nonprofit ministry Care for Pastors, Inc. announced today the inception of National Care for Pastors Sunday—a day for churches across the nation to express appreciation to ministers and their families, to be celebrated on the second Sunday of every October.
Since 1992, October has been unofficially recognized as Clergy Appreciation Month; however, "we believe there is tremendous value in designating one specific day for churches to intentionally communicate and demonstrate appreciation to their pastor(s)," said Ron Cook, Founder and President of Care for Pastors. "In 2002, some greeting card makers began promoting the second Sunday of October as Pastor Appreciation Day, but until now, no national organization has taken ownership of the day."
This year, National Care for Pastors Sunday is October 14th.
Care for Pastors hopes to affirm the office of pastoral leaders; inspire churches and their members to honor those who are serving as pastors; and to see healthy relationships developed between congregations and pastors. "Every healthy relationship involves both parties giving and receiving. Many churchgoers only have the mindset of receiving when it comes to their minister; and often, ministers only have the mindset of giving. National Care for Pastors Sunday promotes a healthy relationship between pastors and congregants," said Timothy Jensen, Director of Development at Care for Pastors.
Care for Pastors is offering a free Event Planning Guide at http://www.careforpastorssunday.org which gives helpful and creative ideas on how to express appreciation to pastors and their families, whether done by individual churchgoers or as a whole congregation.
One of the creative ideas suggested in the Event Planning Guide involves churchgoers, youth groups, Bible study classes, or even entire churches purchasing professionally designed t-shirts that will be worn on Care for Pastors Sunday. "Usually, the pastor is the one communicating to the congregation. With this initiative, the congregation has the opportunity to visually communicate their love and appreciation to pastors," said Dan Gallogly, Co-owner of Uth Stuph (pronounced youth stuff).
Dan Gallogly said, "Our Company is one of the nation's leading providers of custom t-shirts and apparel to churches, ministries and faith-based organizations. We have witnessed firsthand the positive impact custom Christian t-shirts have, which is why we jumped at the chance to work with Ron and Tim to create special Pastor Sunday shirts for the entire church body to say WE LOVE OUR PASTOR! We hope these shirts will also inspire conversations with non-church goers in local communities throughout the year and result in their accepting an invitation to connect with a local church."
About Care for Pastors
Care for Pastors is a national non-denominational ministry based in Leesburg, Florida, that cares for those who minister (http://www.careforpastors.org). Their vision is to see every pastoral family persevering in ministry, developing a healthy church and leading in community transformation. They provide pastoral families a safe place to turn, an ongoing relationship of encouragement and counsel, and resources hoping to ignite growth in the pastor's family, church, and community.
About Uth Stuph
Uth Stuph is a ministry-focused custom apparel provider based in Orlando, Florida, that serves churches, camps, missionary and faith-based organizations around the U.S. Our Stuph Clothing brand serves non-profits and corporate clients. We are a full-service firm with an experienced in-house design team and on-site production facility. Our core product offerings include custom-designed art work, fully customizable art templates, screen printed and embroidered apparel with 72-hour turnaround, and promotional products. We also offer clients a variety of custom web store and end-to-end merchandising and fulfillment services. The Uth Stuph brand is owned by Stuph Clothing, Inc., which is wholly owned by Iowa natives Angela and Dan Gallogly.