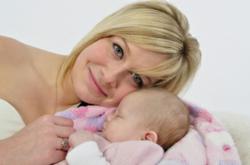 [We are excited to] provide moms-to-be with expert resources on the best way to prepare and care for their new babies...
Chicago, IL (PRWEB) September 14, 2012
The objective of the partnership between Sleep Training Solutions and Baby Blueprint is to provide moms-to-be with expert resources on the best way to prepare and care for their new babies, during pregnancy and infancy.
"Many of my clients contact me for prenatal sleep education, especially when they are working moms and want to plan ahead for maternity leave or stay-at-home moms and have older children," said Kim Schaf, President of Sleep Training Solutions. "They are overwhelmed, working full-time and/or caring for their other children, and don't have the time to spend on many pregnancy-related tasks. I'm excited to partner with Baby Blueprint, who can take care of the details, relieve some of the stress from their to-do lists and appointments and make it a fun experience."
"We are thrilled to collaborate with Sleep Training Solutions and add a sleep expert to our roster of partners," said Wallis Larson, co-founder of Baby Blueprint. "We can't wait to be able to provide them a resource for the sleep questions they'll have as they prepare to return to work, re-adjust after a vacation or illness, or simply make the transition to a more structured routine."
Sleep Training Solutions offers prenatal and newborn education on infant sleep, specializing in laying a strong foundation for healthy sleep habits. Baby Blueprint, a maternity concierge service, assists overwhelmed parents-to-be schedule and accomplish projects and appointments each month during pregnancy, in addition to setting up the nursery, purchasing top quality and highly rated gear and planning events (baby showers and first birthdays).
About Sleep Training Solutions
Sleep Training Solutions, a leading infant and child sleep consulting company, provides education and training to parents in the Chicago area and across the country through private and semi-private consultations and seminars. Kim Schaf is the Founder and President of Sleep Training Solutions and the Midwest Regional Director (USA) for the Association of Professional Sleep Consultants (APSC). As a Certified Infant and Child Sleep Consultant, Kim offers expert guidance to resolve children's behavioral sleep issues, including bedtime, night wakings, naptime and early rising in infants and children up through age eight. She provides community education on child sleep issues, leading workshops at preschools, day care centers, pediatrician offices and new mom groups. She is also available for corporate speaking engagements. Kim has a Master of Arts degree in Teaching and is a member of the American Sleep Association, the North Suburban Children's Business Network and the Neighborhood Parents Network. She lives in a northern suburb of Chicago with her husband and two small children, both of whom are excellent sleepers. Find Sleep Training Solutions on Facebook and follow on Twitter @sleepbetterbaby.
About Baby Blueprint
Baby Blueprint is a comprehensive maternity concierge service catering to sophisticated parents-to-be in the Chicagoland area. From creating the perfect registry, to planning the baby shower, co-founders Gina Koertner and Wallis Larson guide moms-to-be through the wonderful, and often overwhelming, process of becoming a parent. Gina works part time as a Research and Development manager with a major consumer goods company and devotes the rest of her work week to Baby Blueprint. She lives in Barrington with her husband, two daughters, and golden retriever. After nearly a decade in financial services, Wallis recently transitioned to focusing on Baby Blueprint fulltime and lives with her husband and two daughters in the East Lakeview neighborhood of Chicago. Find Baby Blueprint on Facebook and follow on Twitter @babyblueprint.
Photo courtesy of FreeDigitalPhotos.net