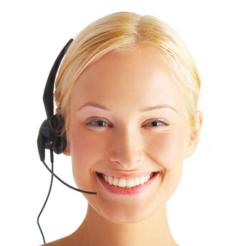 These guys truly went that extra mile to help me get set up and they saved me perhaps a couple of hours of mucking around.
Toronto, Ontario (PRWEB) September 11, 2012
IXACT Contact has always prided itself on its commitment to the customer. In fact, the real estate contact management software company has developed a reputation for its superior Customer Support Team. Ruthmarie Hicks, a Keller Williams agent in White Plains, New York, discusses in an article she wrote and published on ActiveRain how IXACT Contact went the "extra mile" to help her get started with the system and begin to integrate it into her business.
According to Hicks, "I mentioned that I needed an Excel file loaded and they (IXACT Contact) called me to help with that. They followed up with a couple of emails to make sure everything was functioning the way I needed it to. These guys truly went that extra mile to help me get set up and they saved me perhaps a couple of hours of mucking around."
Hicks isn't the only one who has openly praised IXACT Contact's customer support. Jorge Branca from Century 21 Leading Edge Realty says, "I have never before experienced the level of support and commitment to the customer that I have received from IXACT Contact. What an amazing team."
Laura Dumais from Sutton Group says, "The customer support team at IXACT is terrific. Everyone is very responsive and I never feel rushed when I'm speaking with them on the phone. I thought it was going to be tough to get started, but it was much easier and quicker than I expected."
IXACT Contact's real estate contact management software is known for its ease of use and short learning curve. The company's "ease of use" value proposition is highlighted by the fact that Customer Support Representatives are available for subscribers to call or email the moment any questions arise. Unlimited phone and email support is included for free in the IXACT Contact subscription, even during the five week trial period.
The real estate contact management software is endorsed by leading real estate trainers such as Jennifer Allan-Hagedorn, Greg Herder, and Richard Robbins. These trainers recommend the system as their real estate contact management software of choice because it's both highly robust and is backed by a team of dedicated Customer Support Reps.
"We're very happy to see the fantastic article Ruthmarie Hicks published about her experiences with IXACT Contact," said Rich Gaasenbeek, Vice President, Sales and Marketing, IXACT Contact. "Our Customer Support Team is dedicated to making sure our customers are successful with IXACT Contact and we try to do everything we can to exceed our customers' expectations in this regard. It's great when you see an article like the one Ruthmarie wrote because it tells us we're going in the right direction – that we're on the right path."
The company has a long list of testimonials by agents with Keller Williams, RE/MAX, Century 21, Coldwell Banker, and Sotheby's, to name a few. The testimonials are not all about IXACT Contact's customer support either. They also speak to IXACT Contact's ease of use and robust functionality.
Jen Scholte from Century 21 says, "You have made contact management so much easier and quicker by eliminating all the layers. Using IXACT is so straightforward. I just love the simplicity and efficiency."
Josette Skilling from Keller Williams commented, "I love IXACT Contact! It's like having a very expensive admin help me. Emails go out on schedule and buyers love the reminders. The best part is the system's ability to drive off of the contract and closing dates, which not all will do. And it's easy to set up."
About IXACT Contact Solutions Inc.
IXACT Contact® is an easy-to-use web-based real estate CRM and real estate marketing system that helps REALTORS® build lasting relationships with past clients, hot prospects and important referral sources. IXACT Contact makes it easy to maintain full contact profiles and to stay in touch with clients in a way that's personalized, relevant and timely. With IXACT Contact, real estate agents can convert more leads into listings and attract more referrals and repeat business. Real estate sales and real estate prospecting become easy. Real estate marketing is also a snap with IXACT Contact's personalized mass email, drip marketing, real estate newsletter, and Email Campaign Reporting features. The Active Business side of the system helps REALTORS® keep control of transactions by managing all the to-do's associated with listings and buyers. Sign up for a free five week trial today at http://www.ixactcontact.com.