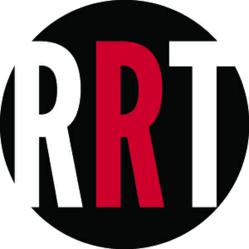 RRT really takes care of Takeout! They provide wins for our takeout customers, our dine-in customers, and our business as a whole.
San Diego, CA (PRWEB) September 12, 2012
Restaurant Revolution Technologies, Inc. (RRT), has announced that Pizza Nova, a Yelp.com and pizza restaurant favorite among San Diegans for over twenty years, has implemented RRT's proprietary and patent-pending cloud-based restaurant order management technology solution with integrated call center capability. During the months of July and August 2012, RRT successfully answered more than 1,940 calls, resulting in more than 1,750 takeout orders. Thus, by using RRT, Pizza Nova efficiently and very professionally served all call-in customers, providing each with an outstanding ordering experience while taking the burden off the shoulders of the staff. The move reflects Pizza Nova's significant confidence in RRT's solution given the operational gains it provides to a pizza restaurant environment where takeout orders represent a large share of business.
"RRT really takes care of Takeout!" exclaimed Kelly Bowie, owner and operator of Pizza Nova. "Figuring out how to efficiently handle our incredible volume of takeout orders, especially during the busy times, has been a challenge for us. We considered hiring more staff and adding phone lines, but those options just did not make sense for our business or our customers. However, by seamlessly redirecting takeout orders to RRT, our takeout customers enjoy a great ordering experience while our dining room staff concentrates on our dine-in customers. RRT provides wins for our takeout customers, our dine-in customers, and our business as a whole."
"We are honored to partner with legendary Pizza Nova to handle the operations and customer experience for their high volume of takeout orders," said David Schofield, CEO at RRT. "RRT's restaurant order management technology solutions have a demonstrated track record of implementing innovative technology-driven process advancements that streamline operations and increase customer satisfaction. We look forward to continue serving Pizza Nova and its customers."
About RRT
Restaurant Revolution Technologies, Inc. (RRT) provides the first and only comprehensive and fully integrated order management technology solution providing restaurants with robust call center, online, and mobile capability. RRT's proven and patent-pending, cloud-based technology empowers restaurant operators to enjoy meaningful financial benefit through significant increased takeout revenue, reduced internal operational burdens, and improved understanding of customer needs. Specifically, RRT's easy-to-implement solution enables restaurant operators to provide their takeout customers with a consistently professional and delightful ordering experience where the customer never waits on hold, speaks to a friendly menu expert every time, and can be confident the order is accurate. RRT serves popular restaurant chains nationwide. For more information, visit: http://www.rrtusa.com .
About Pizza Nova
Pizza Nova has been serving up San Diego's best wood-fired pizzas, pastas and salads since the restaurant opened its first location in 1990. All restaurants are locally owned and operated. Pizza Nova specializes in gourmet pizzas that are hand stretched then baked on a wood-burning oven. The pastas are made fresh daily and all the sauces and recipes are made on the premises. Our salads are enormous and pizzas range from 10 to 14 inches. For more information, visit: http://www.pizzanova.net .