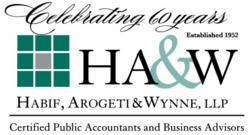 Atlanta, GA (PRWEB) September 11, 2012
Habif, Arogeti & Wynne, LLP(HA&W), the largest Georgia-based tax, accounting and consulting firm, announced today that Ori Epstein, tax manager, will be a featured speaker at a joint meeting of SCBIO, SCMedTech and SEMDA on September 13, 2012 on the topic of the medical device excise tax.
The 2.3 percent Medical Device Tax was introduced through the Affordable Care Act and is set to be implemented in January 2013. This excise tax will impact manufacturers and importers of medical devices and is slated to provide nearly $20 billion in tax revenues that will help pay for the expansion of health coverage to 32 million uninsured Americans.
"Once implemented the Medical Device Tax will have strong financial implications for medical device companies," said Epstein. "It is important that medical device companies begin preparing today for what they will face in the years ahead."
During his presentation, Epstein will provide attendees with a "how-to" on what medical device companies should do to prepare of the medical excise tax; as well as discuss the qualifications for tax, business issues regarding the tax and the administrative issues related to the tax to insure compliance.
"Due to the implementation of the medical device excise tax, medical device companies must reconsider their business and revenue structures and how they will deal with the added costs of this tax," said Mitchell Kopelman, partner in charge of HA&W's the tax practice and technology and life sciences group. "The key is to look at all areas of the business to determine where they can cut costs and minimize the effects of the excise tax."
The presentation will be held on September 13, 2012 from noon to 1:30 p.m. in the Paris Room at the NEXT Innovation Building at 411 University Ridge, Greenville, SC 29601.
To register for the presentation, visit https://m360.scbio.org/ViewEvent.aspx?id=58043&instance=0.