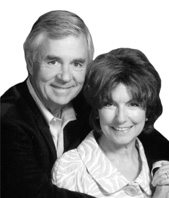 (PRWEB) September 12, 2012
Ben & Carole Heinrich, prominent real estate agents in the Carmel market, have joined the prestigious Haute Living Real Estate Network. This exclusive circle of leading real estate agents is invited to bring opulent estates and luxury properties to Haute Living readers. Recognized for their market knowledge and negotiating skills, the Heinrichs assure that each buyer and sellers' transactions are as painless and profitable as possible. Haute Living Magazine will feature them as exclusive Haute Living real estate professionals.
About Haute Living Real Estate Network
Haute Living Real Estate Network specializes in selecting top real estate professionals, creating the most prominent directory for exclusive listings. The network website is an online destination for all things real estate-related and features daily blog posts providing up-to-date news on affluent markets and real estate developments. Access all of this information and more by visiting http://www.hauteresidence.com/.
About Ben & Carole Heinrich
Ben has been active in real estate since 1976, serving as the Carmel Board President in 1987, 1988, and since 1991 has been a Director of the California Association of Realtors. In 1998, Ben was President of the Monterey County Association of Realtors. Carole has been a leader in the Monterey Peninsula financial community for over 20 years. She has an excellent reputation for honesty, thoroughness and attention to detail. Visit: http://www.hauteresidence.com/member/ben-and-carole-heinrich/