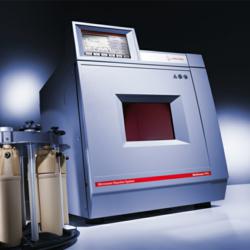 Ashland, Virginia (PRWEB) September 12, 2012
Very soon, USP 233 will require analysis of elemental contaminants in pharmaceutical products which can be an extremely complicated procedure. Many modern drugs have complex compositions like enteric coatings of synthetic polymers or biopolymers resistant to acidic breakdown; standard digestion techniques struggle with these applications. Complying with USP 233 requires a sample preparation method that ensures complete sample digestion – regardless of the matrix.
The Multiwave PRO microwave reaction system from Anton Paar offers a unique microwave-induced oxygen combustion procedure, which combines the advantages of ashing-combustion with closed-vessel acid digestion, in one preparation step. Used at NIST, this proven sample preparation method minimizes analyte losses and matrix effects.
Anton Paar has been working in the field of microwave technology for more than three decades. Using high-quality materials and innovative solutions, Anton Paar has built a reputation for high-quality, safe instruments with maximum capability. With the new instruments Multiwave PRO, Anton Paar is ready to help pharmaceutical manufacturers and analytical laboratories prepare for chapter USP 233 requirements.
To learn more about the Multiwave Pro, contact Anton Paar at (800) 722-7556 or visit online at http://www.anton-paar.com