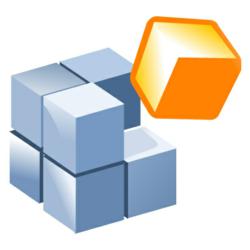 ITX Design provide 24×7 technical support and hosting solution with unlimited hosting plans for the website online.
Houston, TX (PRWEB) September 27, 2012
ITX Design now offers an economic yet feature packed web hosting package at an affordable price of $4.95. This web hosting package provided by ITX Design also features unlimited space, unlimited data transfer and unlimited email addresses. They offer their customers the ultimate solution in web hosting at guaranteed lowest prices. Highest speeds with prompt response times of the servers are significant factors which make ITX Design different from any other web hosting service providing company.
ITX Design has over 10 years of experience in providing the best web hosting service and support. All of their web hosting plans support WordPress and includes a one click WordPress installer. Super fast and reliable Tier 1 connections, free website building software and a risk free 30 day money back guarantee are part of their all offered services. The right kind of hosting account is essential for the success and sustenance of online businesses. It is a crucial step for achieving an effective website development and online business.
Customer's reviews on ITX Design suggest that they have the best web hosting packages for one's website with unlimited disk space and unlimited bandwidth. The reviews on ITX Design suggest that they provide their customers the best web hosting experience that they deserve. Every hosting account comes with their Award winning RVSitebuilder Software. One can easily develop a new website by selecting one of the thousands of free website templates available. ITX Design's initial focus was on web design and e-commerce development. This led to an expansion into application hosting and SAAS (software as a service).
ITX Design is a web hosting and Domain Registration provider. They provide dedicated servers, shared web hosting and domain registration for small businesses including server hosting, WordPress Hosting, Reseller Hosting and more. They have established a strategic position within the web hosting market in order to provide their clients with the ultimate hosting solution. They specialize in expandable hosting that is capable of meeting the hosting requirements of small websites as well as large scale corporate networks with server clusters. To learn more visit http://itxdesign.com