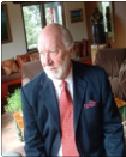 Boca Raton, FL (PRWEB) September 11, 2012
Thomas Anthony Guerriero the Chairman and CEO of WMX Group Holdings, Inc. (WMXG:OTCBB) officially names Andy Ruppanner to their advisory board. Guerriero said "The addition of Andy Ruppanner to the WMX advisory board will bring a wealth of experience to WMX Advisory Board. Andy is a visionary and we expect him to bring a real added value to the company."
About Andy Ruppanner
Mr. Ruppanner led IBM's management/staff development programs; initiated their Strategic Choices community development consultancy; and partnered with Orland Community College to increase enrollment and link educational programs to graduation employment.
He led the Uptime Services Division at Office Depot developing a $4 million profitable technology services business in 14 months. Revenue contributions improved corporate margins by 1%. Designed and led IBM's first Operational Services Consultancy. This fee-based group of 80 professionals, providing strategic planning and organizational development and management process consulting generated second year revenues of $20 million.
Mr. Ruppanner was recruited by KODAK/IBM to turn-around a negative profit national PC and Point-of-Sale services operation, developed and implemented a combined technology services company that was profitable in its first year on $1.3 Billion revenue. He led an aggressive start-up (Hot Office), planned, developed, and established policies and objectives of business organization in accordance with board directives and company charter. Secured full mezzanine financing of $6.5 million from TBG (Goldman Sachs).
He invented and implemented an overnight laptop repair center for FEDEX, providing first to market competitive positioning and $3M in increased revenues. This strategy leading to a prolific "end of the runway" business strategy for FEDEX, UPS and others.
Safe Harbor for Forward-Looking Statements
This press release contains forward-looking statements within the meaning of Section 27A of the Securities Act of 1933, as amended, and section 21B of the Securities and Exchange Act of 1934, as amended. Readers are cautioned not place undue reliance on these forward-looking statements, which are only predictions and only speak as of the date hereof. Forward-looking statements usually contain the words "estimate," "anticipate," "believe," "plan," "expect," or similar expressions and are subject to numerous known and unknown risks and uncertainties. These risks and uncertainties could cause the Company's actual results to differ materially those indicated in the forward-looking statements.
Investors are encouraged to carefully review regulatory filings prior to investment consideration. Past performance is no guarantee of future success or that there cannot be losses or business interruption. The Company is in a rapid growth sector that may or may not continue to grow in the future and therefore poses risks that may be different than other investments. Management regularly provides news and additional information believed to be true and accurate at the time of dissemination but has no requirement to modify, comment or change in the future should circumstance change or information prove to be inaccurate for any reason. Additionally, the Company makes every effort to comply with all applicable laws.