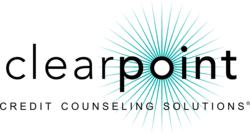 ClearPoint is reaching out to over 5,000 clients who could potentially qualify for this settlement.
Los Angeles, CA (PRWEB) September 12, 2012
ClearPoint Credit Counseling Solutions (CCCS) is taking extraordinary measures to help locate and notify California consumers who may qualify for restitution as a part of settlements negotiated by the office of San Francisco City Attorney Dennis Herrera.
The settlement is the result of a 2007 consumer protection lawsuit against payday lenders Money Mart and Loan Mart and an affiliated out-of-state bank for unfair and fraudulent business practices. The alleged wrongdoing stemmed from the lenders' marketing of short-term installment loans and oversized payday loans, usually targeted to low-income borrowers, at exorbitant and illegal interest rates.
California consumers who obtained short-term installment loans from Money Mart and Loan Mart from 2005 through 2007, and oversized payday loans from Money Mart and Loan Mart in 2005, may be eligible for restitution of most of interest, fees and finance charges they paid. As a statewide provider of non-profit credit counseling, ClearPoint is conducting extensive outreach measures to reach present and former counseling clients in advance of the Oct. 1, 2012 deadline.
"ClearPoint is reaching out to over 5,000 clients who could potentially qualify for this settlement", said Pacific Region President Martha Lucey. "This outreach is focused on consumers who we have counseled and may have obtained payday loans during the specified time."
Consumers seeking to learn more about this settlement, or begin taking steps necessary to file a claim, can do so by using the following resources:

By visiting http://www.sfcityattorney.org, to complete a claim form.
By calling the City Attorney's Money Mart Settlement Hotline at (866) 497-5497
By emailing further inquiries to: MoneyMartSettlement(at)sfgov(dot)org
Also under terms of the settlement agreement, Money Mart and Loan Mart are required to forgive $8 million in other debt owed by California consumers. In addition, the company will pay the City and County of San Francisco $875,000.
ClearPoint is a member of the National Foundation for Credit Counseling (NFCC), a system-wide accredited business with the Council on Better Business Bureaus, and a Housing and Urban Development (HUD)-approved housing counseling agency. Free appointments for credit, debt, budgeting and most housing related issues may be made by calling 877-422-9040. For more about ClearPoint, visit http://www.ClearPointCCS.org.