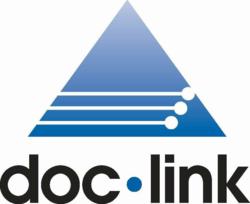 "This event is a great opportunity to connect with our existing Partners, and build new relationships," says Brandt Morrell, President of Altec.
Laguna Hills, CA (PRWEB) September 11, 2012
Altec Products, Inc., a leader in enterprise document management and workflow solutions, announced today their Sponsorship at the Microsoft Dynamics GP Technical Airlift in Fargo, ND September 12 - 14, 2012. This premier event is designed to deliver advanced technical skills around Microsoft Dynamics GP 2013 for consultants and developers. Sessions are focused on workflow, business intelligence, SQL Reporting Services, security and compliance.
The event is hosted by the Microsoft Dynamics GP Partner Connections (GPPC), an independent, peer to peer professional networking group designed to help increase the skills and competency of Dynamics GP implementation professionals, consultants and technical sales engineers.
Altec's flagship product, doc-link™, integrated to Microsoft Dynamics provides seamless capabilities to electronically capture documents and automate business processes throughout the mid-level enterprise within any department and any process.
"We are excited to attend our first Technical Airlift event and expose our staff to Microsoft advanced technical skills that will take our Dynamics GP knowledge to the next level. It is essential that we grow with our doc-link customers as they evolve with their ERP solution," says Brandt Morrell, President and COO of Altec.
As a 10+ year Microsoft ISV (Independent Software Vendor), Altec can be found at their booth at the ISV Reception Wednesday, September 12 from 5 pm – 7:30 pm. Partners can learn about integrated document management and workflow solutions, sales tips and tricks, and view the latest doc-link for Microsoft GP demo images. The doc-link team will demonstrate how electronic document management interfaces with Dynamics business systems to bring control to existing workflow and effectively eliminate the need to file documents. Altec is also introducing the newly released Smart Form Toolkit, which provides the ability to configure Smart Forms for processing or creating new documents.
doc-link Project Manager Merri Jo Cleair explains, "Smart Forms are electronic forms that are accessed from the doc-link Smart Client. They are configurable, easy to use, and can extend to all areas of your business. Consider them customizable doc-link windows that can be used to create, index and retrieve documents, as well as structure your business processes."
Altec's channel-centric team supports Microsoft partners by engaging in a unique sales process to uncover the document management needs of their clients. Through a needs assessment process, software demonstration and proposal, the ROI of doc-link is quite often realized within months. Altec's flexible levels of partner participation, training, marketing and sales resources are valuable tools to help the partner expand their business portfolio with document management. Altec continues to add value to the Microsoft channel by actively participating and sponsoring partner and end user events.
About Altec
Altec is a leading provider of Integrated Document Management (IDM) solutions to mid-market companies. For more than 25 years, Altec has provided a wide range of accounting-centric paper to paperless solutions including its flagship product, doc-link™, which enables companies to capture, archive, workflow and route structured and unstructured documents to customers, employees and vendors. Altec's comprehensive solutions include IDM, output management, MICR check disbursement and paper documents that serve more than 13,000 customers worldwide. Altec enjoys strong, collaborative partnerships with ERP solution providers like Microsoft Dynamics to provide the most comprehensive, integrated enterprise document management solution. Altec delivers its IDM solutions through a global network of authorized partners in more than 60 countries throughout the Americas, EMEA and Asia Pacific.
For more information, visit Altec at the company website, http://www.altec-inc.com. Follow them on Twitter.com/doclinkbyAltec or call April Blankenship at 1-800-997-9921.
###