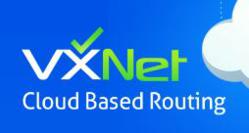 Customers can test their workload and VM-Mobility configurations to accelerate the adoption of cost-effective Datacenter Mobility solutions.
Long Beach, NY (PRWEB) September 12, 2012
Vinci Consulting Corp. announced today the availability of their VXNet Cloud Based Routing Interoperability Lab for Datacenter Mobility. While solutions like the Cisco Nexus platform and OTV lead the industry to provide the widest support for both distributed and dynamic applications across Data Centers, the lab allows customers to test frequently requested workload and VM-Mobility configurations to accelerate adoption of newly available, cost-effective Datacenter Mobility options.
Most companies hold off on datacenter mobility because they don't know whether their applications can be moved without requiring LAN extension mechanisms.
"Although you may very well need the LAN extension to support a distributed application, it is not mandatory for pure mobility." says Victor Moreno, Distinguished Engineer within Cisco's Data Center Business unit, "One of the things that we see from a networking perspective, is you don't really need to extend the LAN in all its glory to complete a move. "
Companies can immediately take advantage of the benefits of datacenter mobility earlier in their application deployment lifecycle, and have a clear roadmap of a network architecture with an incremental migration path to grow into the most robust layer-2 extension technologies.
To find out more about VXNet visit: http://vinciconsulting.com/vxnet