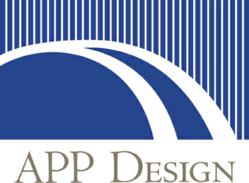 Itasca, IL (PRWEB) September 11, 2012
APP Design, Inc., a software development firm specializing in the design, development and integration of healthcare information exchanges (HIEs), will be exhibiting its solutions and services at the upcoming Vermont Information Technology Leaders, Inc. (VITL) Summit '12, September 13 in Burlington, Vermont.
VITL is a not-for-profit organization that facilitates the implementation of electronic health records (EHR) systems and health information exchange in Vermont. The VITL Summit is an annual educational conference for physicians, nurses, other clinicians, practice managers, quality improvement professionals, hospital CIOs and IT staff and others interested in EHR systems and health information technology.
APP Design's solutions and services focus on reducing the administrative costs of healthcare, building sustainable HIEs and increasing patient participation through electronic consent. As an administrative companion to traditional clinical solutions for an HIE, the company's RHIOnet solution connects patients, providers and payers to administrative and value-added services by serving as the community portal for all communications. Using Single Sign-On to access services such as E-Consent, Disclosure Tracking, Eligibility and Claims Status, RHIOnet lowers costs and reduces administrative burden by decreasing the need for phone calls, faxes, and postage, lessening the burden placed on help desks, improving payment collections, reducing data entry errors and increasing workflow efficiency by shifting from manual to electronic formats, all done in real time, online.
The VITL Summit '12 conference agenda can be found by visiting the VITL Website.
About APP Design, Inc.
Founded in 1997, APP Design is a software development firm focused on reducing the administrative costs of healthcare, increasing user participation through E-Consent and building sustainable healthcare information exchanges through value-added services and administrative transactions. With extensive experience in healthcare EDI, the company delivers projects that process millions of administrative transactions 24×7. In addition, APP Design's vast library of interface and conversion modules enables its staff to quickly implement complex projects with proven and tested software, providing its client base with a confident commitment to high quality and unparalleled service. For more information, please visit http://www.appdesign.com or call 630-775-1144.