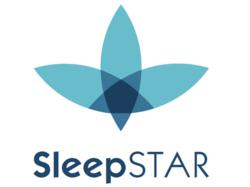 Houston, TX (PRWEB) September 11, 2012
The U.S. Department of Defense has awarded $2.75M to the University of Utah to study the health and welfare benefits of Mind-Body Bridging (MBB) with veterans subjected to physical and emotional trauma.
The major objective of this 4-year research project is to evaluate the comprehensive benefits of a brief sleep-focused MBB rehabilitative program on 1) reducing sleep disturbance; and 2) reducing other psychological and medical symptoms, such as pain and post-traumatic stress disorder (PTSD).
Significant numbers of returning veterans from Iraq and Afghanistan display the "clinical triad" of traumatic brain injury, pain, and PTSD. Many of these veterans also suffer from sleep disturbance, defined as difficulty falling or staying asleep. Because poor sleep may exacerbate other physical and psychiatric conditions, treatment that improves sleep may also decrease these symptoms.
MBB is a mind-body medicine program that teaches patients how to use their bodies to settle their minds, reduce stress, sleep better, and heal from trauma. It is offered to groups of veterans, and includes easy-to-use and rapidly effective tools.
SleepSTAR, the latest evolution of MBB for improving sleep, is an online program designed to enable users to reap benefits similar to the face-to-face program from home. In a recent pilot study*, the effectiveness of SleepSTAR was comparable to the clinical trials of MBB**.
With this endorsement of MBB by the Department of Defense, SleepSTAR hopes to usher in a new paradigm of treatment to help individuals restore natural sleep and relieve suffering.
About SleepSTAR
SleepSTAR aims to be the most effective, rapid, and easy-to-use sleep solution on the market. Built around the clinically tested techniques of MBB, SleepSTAR seeks to relieve suffering and unleash each individual's natural ability to sleep. To find out more, visit http://www.SleepSTAR.co. For media inquiries and complimentary media evaluations, visit http://www.SleepSTAR.co/contact or refer to the contact information below.

Being prepared for publication
** Published Paper: Two sessions of sleep-focused mind–body bridging improve self-reported symptoms of sleep and PTSD in veterans : attached