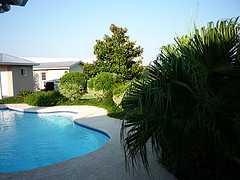 By providing residents with a safe, nurturing environment, we are able to teach residents the life skills and spiritual practices which will be incorporated and assimilated into their minds and hearts. -Marsha Stone
Manor, TX (PRWEB) September 12, 2012
Benchmark Recovery Center (formerly Mark Houston Recovery), will be featured on the hit show, Dr. Phil, which is set to air on September 13, 2012. Please be sure to check local listings for times and channels by going to http://drphil.com/shows/listing/. The show will feature Benchmark Recovery as they discuss the sensitive issue of drug and alcohol interventions and addiction.
Discussing Interventions and Addiction
One of the core beliefs of Benchmark Recovery Center (BRC), is that drug and alcohol addiction are both chronic, progressive diseases which demand a lifelong set of practices as a way of living in order to experience permanent recovery.
The topic of the upcoming Dr. Phil show will discuss interventions and drug and alcohol addiction. Featured guests will include Debbie and Brandon Knauss of VIP Recovery (http://www.viprecovery.com/). BRC will also be featured as the solution chosen by VIP Recovery to assist some of their clients on the upcoming show "Cracking Addiction" premiering on October 3. Be sure to check your local listings for channels and times.
A Different Kind of Texas Drug & Alcohol Rehab Center
Using a peer-based, no-nonsense approach to both drug and alcohol rehab, BRC hopes that viewers will tune in on September 13th as Dr. Phil sits down with them to discuss the seriousness of drug and alcohol addiction, and the effect it has on family members as well as the addict. Also being highlighted will be how a properly staged intervention can assist an addict in realizing that he/she has a problem with addiction that requires the assistance of others. As BRC CEO, Marsha Stone states:
In the future, BRC will continue to provide excellence in the field of recovery from alcoholism and drug addiction. By providing residents with a safe, nurturing environment, we are able to teach residents the life skills and spiritual practices which will be incorporated and assimilated into their minds and hearts. By putting these practices into action, residents will be able to recreate and reclaim their lives from a life previously characterized by addiction.
About Benchmark Recovery:
Formerly known as Mark Houston Recovery, Benchmark Recovery Center (http://www.benchmarkcenter.com/), is a Texas drug and alcohol recovery center offering a high level of care that includes learning the life skills and spiritual practices needed to help residents free themselves from alcohol and drug addiction and reclaim their lives.
About VIP Recovery
VIP is a team of professionals wholeheartedly dedicated to helping individuals, family members, friends and business associates affected by addictions, substance abuse, and/or mental illness. We are committed to educating those we serve, motivating them to take action, and safely assisting them in activating the appropriate systems for treatment and support.