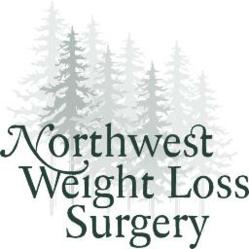 Everett, Washington (PRWEB) September 17, 2012
Northwest Weight Loss Surgery, a nationally recognized leader in the surgical treatment for obesity, has struck a partnership with Vancouver, Washington Internet marketing company Webfor to implement a web strategy that will raise awareness of the bariatric surgery options they have been offering for more than a decade.
Located about 20 miles north of Seattle in Everett, Washington, Northwest Weight Loss Surgery has a multidisciplinary approach to treating morbid obesity, including the surgical options of laparoscopic gastric banding, gastric bypass, sleeve gastrectomy and Laparoscopic Greater Curvature Plication (LGCP).
"Weight loss surgery is a transforming and life-changing experience, and it's something the doctors at Northwest Weight Loss Surgery have been doing for many years." says Webfor President Kevin Getch. "We're very excited to help broaden their online exposure so they can help more people who are struggling with their weight."
To help expand the clinic's reach, Webfor is implementing search engine optimization, content marketing, PPC ad campaign management, and website design, among other services.
For more information on the weight loss procedures offered by Northwest Weight Loss Surgery, go to http://www.nwwls.com.
About Northwest Weight Loss Surgery
Northwest Weight Loss Surgery is committed to providing the highest quality of individual and personalized care to their patients. The minimally invasive weight loss procedures they perform include advanced state-of-the-art technology used by highly skilled surgeons and their staff to provide consistently safe outcomes.
About Webfor
Webfor is a Vancouver, Washington Internet marketing company that provides a comprehensive set of solutions for its clients, including website design, SEO, content marketing and management, and much more. Whether a business simply needs a website redesign or a more sophisticated set of web solutions, Webfor serves as a virtual Internet marketing department for its clients with the goals of increasing sales and gaining a strategic advantage over their competition.