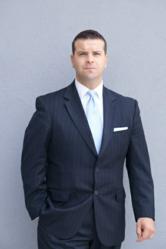 New York City (PRWEB) September 11, 2012
A major conference in Miami this week will serve as a forum for plaintiffs' lawyers and medical experts to exchange ideas and research on how to represent patients with neurological injuries.
Shareef Rabaa, an attorney with leading national plaintiff's litigation law firm Weitz & Luxenberg, P.C, has been selected to speak at the North America Brain Injury Society's 25th Annual Conference on Legal Issues in Brain Injury, the firm said Tuesday.
NABIS is a group of medical and legal professionals with the goal of furthering brain injury science and applying it to assist patients with neurological conditions. Their annual conference is among the most prestigious of its type.
Rabaa, who works in Weitz & Luxenberg's negligence department, will educate fellow lawyers on how to best communicate legal and medical concepts to jurors. His talk is entitled "Telling the TBI Victim's damages story: combining storytelling, neuroscience, and psychological techniques to better explain your TBI cases."
Rabaa, who turned 34 this year, was selected in July to the National Trial Lawyer's prestigious "40 under 40," a short list of lawyers from across the nation who demonstrate superior qualifications and trial results. The "40 under 40" group also announced that Rabaa has been selected to join its executive committee.
The NABIS Conference on Legal Issues in Brain Injury runs from Wednesday to Friday. Rabaa will speak on Friday at 11:30, EDT.