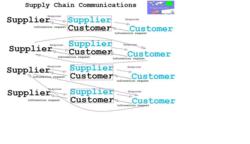 Help commerce support human rights, freedom and justice.
San Jose, California (PRWEB) September 12, 2012
Green leader Papros Inc. today announced updated support for the supply chain in the quest to comply with conflict minerals requirements through its licensing agreement with the EICC, where users worldwide will be able to seamlessly create, pass and share information using MRPRO. The EICC-GeSI Conflict Minerals template contains information specific to each supplier that declares the source of specified metals, including but not limited to smelters and mines. Papros Inc's flagship product MRPRO automates several tasks associated with completion of this template. An updated dashboard to accomplish this has been issued.
Dr. N. Nagaraj, Chief at Papros Inc, had this to say "When we heard that the folks at EICC were looking for ways to streamline supply chain communications and data exchange in the effort to support, conform and comply with US laws designed to promote human rights in the supply chain, we were happy to be able to offer an unique licensing arrangement for the part of our leading software that can help comply with conflict minerals requirements."
Noteworthy, in particular, the social network enabled exchange of data. Papros Inc's flagship platform for product level eco-compliance and lifecycle analysis is MRPRO. MRPRO supports streamlined single click synchronization of the supply chain By eliminating the need for email notifications and listservs, and by being able to track selective search terms the methodology marks a significant savings of time and effort when tracking complex regulations of all kinds, corporate updates, educational outreach notices, parts change notices, obsolescence notices, emergency notification methodologies and contacts, and for many, many other similar needs.
MRPRO offers interfaces with best-of-breed industry applications. This means that while web data is accessible through the social media using secure authentication methods, and also through an AJAX interface for other web data, interface for data is also available through spreadsheets for the desktop and for some web applications also. As an example, it can rapidly churn through spreadsheet data offered from Google, and present colorful analytical results of energy usage across the enterprise. Thus a enterprise can be green in materials, green in power use and green in communications using MRPRO.
By seamlessly exchanging data on the web or the desktop, the entire web is the database for MRPRO and the spreadsheet is the interface. MRPRO thus provides native support for cloud computing.
MRPRO supports Design for the Environment by easily exchanging product footprint, obsolescence information and due diligence communications in the realm of U.S. Conflict Metals Regulation, Canadian Chemicals Management, REACH, RoHS, RoHS-like (China, Korea), Japanese Material Protocols, WEEE, Energy Related Products, AB 32, Green Chemistry Regulation, Extended Producer Responsibility and other emerging regulations. By enabling conformance to specific industry and cross-industry standards, MRPRO supports a complex supply chain that encompasses electronics, aerospace, medical devices, chemicals, pharmaceuticals and a multitude of more sectors. MRPRO offers unparalleled robustness in developing product footprints for components, assemblies, electronic products, light and heavy duty industrial goods and equipment, commercial machinery and also for other consumer products.
About Papros Inc:
Papros Inc. has been committed to providing Total Environmental Management solutions to US and International companies. "Optimizing the Greenback and the Green Environment" has been the slogan of Papros Inc. since its inception more than twenty-three years back. Based in San Jose, California, Papros Inc.'s solutions span the entire spectrum of Environmental Management and feature tools to enable corporations worldwide to deploy and manage product environmental lifecycle data in a manner that is efficient, easy-to-use and economic to support the infrastructure needed for manufacturing, and for rapid changes in product design. More information on Papros Inc can be found here (http://www.papros.com).