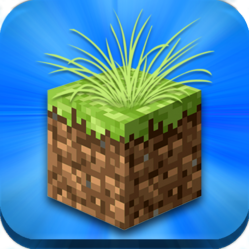 Stockholm (PRWEB) September 12, 2012
Seeds has become a big trend among Minecraft players and more and more players are now using seeds to generate their game worlds. JN Interactive AB has had great success with their app Minecraft Seeds Pro and has made a big echo in the Minecraft community which opened up for a partnership with Mojang.
JN Interactive AB is a Stockholm based company founded by two brothers that burn for the game of Minecraft. "We were constantly looking for great seeds but couldn't find a good consistent place that provided great seeds, so we decided why not make one ourselves?" says Nahir Can, the younger brother and lead developer of the app.
Minecraft Seeds Pro is like a social media app for Minecraft players, where users can not only upload their own seeds / minecraft creations but also comment, rate and favorite the content. "We have some really nice updates coming up that we hope will give users much better tools for the game as well as interact with other Minecraft players and share ideas," says Jean Can, founder of JN Interactive.
After the partnership with Mojang the app has skyrocketed, it has hit the top 50 in the US app store and continues its journey to the top of app store.
About JN Interactive:
JN Interactive is a mobile app company based in Stockholm, creators of the apps Connect5 With Buddies, The InjuryList Football and now Minecraft Seeds Pro. JN Interactive was founded by two creative brothers Jean Can and Nahir Can.
Contact:
Jean Can, founder & director of public relations
JN Interactive
http://www.jninteractive.com