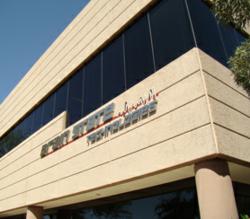 Brain State Technologies expands its network of nearly 200 neuro-technology providers around the globe.
Scottsdale, AZ (PRWEB) September 11, 2012
The company expects to open up another 20-30 new global offices by the end of the year through its licensing model (http://www.brainstatetech.com/licensing). A limited number of technology licenses are still available for the 2012 year for qualifying providers. Each operation functions as a hub for administering the patented process of Brainwave Optimization, which has been clinically-tested to aid people with sleeping issues. Over 50,000 clients to date have benefitted from the non-invasive, non-drug service. Improving sleep has been shown to help with focus, stress, fatigue, memory, headaches, sadness, learning, and other physical and mental challenges.
Each location licenses the neuro-balancing system from the corporate office and receives continuous software updates as well as ongoing education. This licensing model assists the company in propagating its technology across the planet in order to reach and help as many new clients as possible. According to SharpBrains, innovative partnerships will be required to grow the brain fitness industry, which is forecast to be between $2 billion to $8 billion by 2015, and make it a better structured and more sustainable marketplace.
"Our company is committed to extending its operations through a cohesive community of entrepreneurs and established practices to globally fulfill the company's mission statement: To Help People. These new offices are just another step forward in advancing our world-class innovation around the world, " stated Lee Gerdes, Founder and CEO of Brain State Technologies.
For more information, please visit http://www.brainstatetech.com/locations for a complete list of worldwide centers, office descriptions, "mobile ready" designations, office ratings, provider individual ratings, and direct contact details.
###
MEDIA NOTE: If you would like more information about Brain State Technologies or Brainwave Optimization, please contact Jonathan Bonghi at 480-588-6840 or send an email to pr(at)brainstatetech.com
About Brain State Technologies (http://www.brainstatetech.com): Brain State Technologies® is the world's leading provider of brainwave balancing technology – Brainwave Optimization™. Started in 2001 and developed by Lee Gerdes, the modality combines the latest advances in neuroscience, neuroplasticity, computer technology, mathematics, and physics. Brainwave Optimization offers a non-invasive way for people of all ages to overcome cognitive, emotional, and physical challenges and enhance overall performance and wellbeing. With over 50,000 clients and more than 200 affiliated centers in 18 countries, the company is growing by licensing Brainwave Optimization to providers worldwide.
"Lee Gerdes is the author of Limitless You: The Infinite Possibilities of a Balanced Brain, available on Amazon.com. For more information, please visit: http://brainstatetech.com/product/limitless-you-infinite-possibilities-balanced-brain"
Brainwave Optimization with RTB™ is not intended to treat, cure, heal or diagnose any disease, mental illness or symptom. Brainwave Optimization with RTB™ is intended to balance and harmonize brainwaves. Individual results may vary.