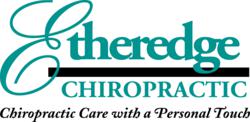 The amount of books and supplies in a backpack should be no more than 10 to 15 percent of the child's body weight.
Fruitland Park, FL (PRWEB) September 13, 2012
For many students, a backpack is required equipment for the school year. The doctors at Etheredge Chiropractic in Lake County (http://www.ecdoctors.com) warn that many children and their parents do not realize that using a backpack improperly can lead to significant health problems.
Dr. R. Kim Etheredge says improper use of backpacks is a leading cause of back and shoulder pain for children and adolescents. In fact, 60 percent of the schoolchildren observed carrying heavy backpacks to school as part of a recent study, experienced back pain.
"The amount of books and supplies in a backpack should be no more than 10 to 15 percent of the child's body weight," said Dr. Etheredge. "Poor posture that begins during childhood can lead to significant problems once the student becomes an adult. If your child is complaining of pain in his or her neck, shoulder or back now, it could be the start of a chronic problem."
Etheredge recommends that parents ensure the following for choosing the best backpack for their children:

Make sure the backpack is not too big. It should never be wider or longer than the child's torso and should not hang more than four inches below the waistline.
The backpack should have two wide, padded shoulder straps and the child should always use both when wearing the backpack to avoid disproportionate weight on one side of the body.
Adjust the straps so that they fit your child appropriately. The weight of the backpack should be distributed closer to the back. Backpacks with lumbar support are ideal.
A video featuring Dr. Etheredge outlining the proper way to wear a backpack is available on the practice website.
"We do see children in our practice, as young as grade school, who are experiencing back, neck and shoulder discomfort; so proper spine health must begin at an early age," said Dr. Etheredge. "We encourage families in our Lake and Sumter county communities to know about proper posture when it comes to sleeping, doing sports, sitting at a computer or desk and when wearing a backpack."
The American Chiropractic Association encourages parents to ask their children to report any pain or other problems resulting from carrying a backpack. If the pain is severe or persistent, seek care from a doctor of chiropractic or other health care professional.
Etheredge Chiropractic utilizes state-of-the-art technology and treatments in a safe, effective and preventative manner. They are conveniently located in Fruitland Park, 3261-A US Highway 27/441, (352) 365-1191 and in The Villages, 910 Old Camp Road, Building 110, (352) 750-1200.
About Etheredge Chiropractic
Etheredge Chiropractic is committed to providing the highest standards of Chiropractic care in a safe, effective and preventative manner. Our experienced staff is highly skilled in providing fast, gentle relief from a variety of conditions. Etheredge Chiropractic serves Lake and Sumter counties with offices in Fruitland Park and The Villages, Florida.