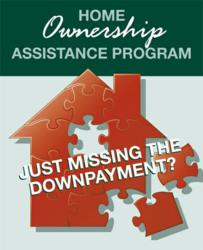 "Ignorance or lack of information cost you more than training in Canadian Real Estate Investment"
Navtaj Chandhoke, founder of World Wealth builders
(PRWEB) September 12, 2012
The landscape of Canadian Real Estate Investment market has changed dramatically. Instant Profits in Canadian Real Estate LIVE Seminar will be held in Montreal, Ottawa, Toronto, Winnipeg, Calgary, Edmonton, Regina, Moncton and Vancouver.There are tremendous opportunities available provided that can only be redeemed with the proper knowledge.Learn how the super wealthy Canadian Real Estate investors have build their portfolio.
There will be many Canadian government sponsored, funded and regulated programs available for Canadian first time buyers as well as Canadian Real Estate investors.Under the affordable housing program, the Canadian government wants to assist first time Canadian home buyers by providing them forgivable down payment. Majority of Canadians are unaware of this program and may have a fear of being rejected or the strings attached and red tape needed to follow. This may not be the case anymore.
No Money Down Canadian Real Estate strategies are simple, legal and easy to follow. Make sure to seek the advice from very competent Canadian professionals to facilitate the transaction.
In this live seminar learn how to ask Canadian Banks and lenders to finance a property 100% legally in Canada. World Wealth Builders will also teach about the top 20 grants available for all Canadians as well as how to buy properties in Canada at huge discounts. This seminar is idle for first time home buyers, realtors, mortgage brokers, real estate lawyers, developers, builders, insurance professionals, as well as the city planners and Canadian real estate investors. Anyone who is interested in investing either in their own home or investment property must attend this seminar.
This will be one of the most informative and profitable seminars! The strategies shown are so powerful, they should be outlawed! The competition won't know what hit 'em!
Bring a friend, neighbor or relative that might benefit from this seminar, invite them to register. Provide them with a life-changing opportunity. Navtaj Chandhoke will show you how to turbo-boost success in investing in Canadian Real Estate.
Who Should Attend?
First-time virgin Canadian Real Estate Investors (first time buyers): New investors in Canadian real estate, get started when the market is ripe for the picking. No money? No credit? No problem! See exactly how Canadian real estate investors have become financially free by using proven methods.
Experienced Canadian Real Estate Investors: Find out how to move up to the phenomenal income potential in a new method of investing. Get proven Canadian strategies that will take a person's current income to the next level desired and in a whole new money-making league.
Canadian Real Estate Professionals: Now is the time to make more money in Canadian real estate deals. See how to make more than a commission and massively increase net worth by getting into the action.
World Wealth Builders conveys action-orientated Real Estate education, coaching and mentoring. World Wealth Builders provide wealth creating secrets, innovative strategies and step-by-step practical how-to methods through dynamic hands-on apprenticeships for Canadians.
Navtaj Chandhoke is a Canadian-based real estate investor, speaker, author, educator and the founder of World Wealth Builders, leading RE investors education,mentoring, support and network of over 5432+ Canadian investors.